The Project AWOL Reality Show (Official Launch Teaser)

What Is The Project AWOL Reality Show?
For the entire month of May 2013, Thirty-Two Project A.W.O.L.'ers(including myself) lived in a $70,000/month mansion near the beaches of Phuket, Thailand.  We hired a Hollywood camera crew with lots of experience in documentary production to follow us around with their camera equipment and tell our story.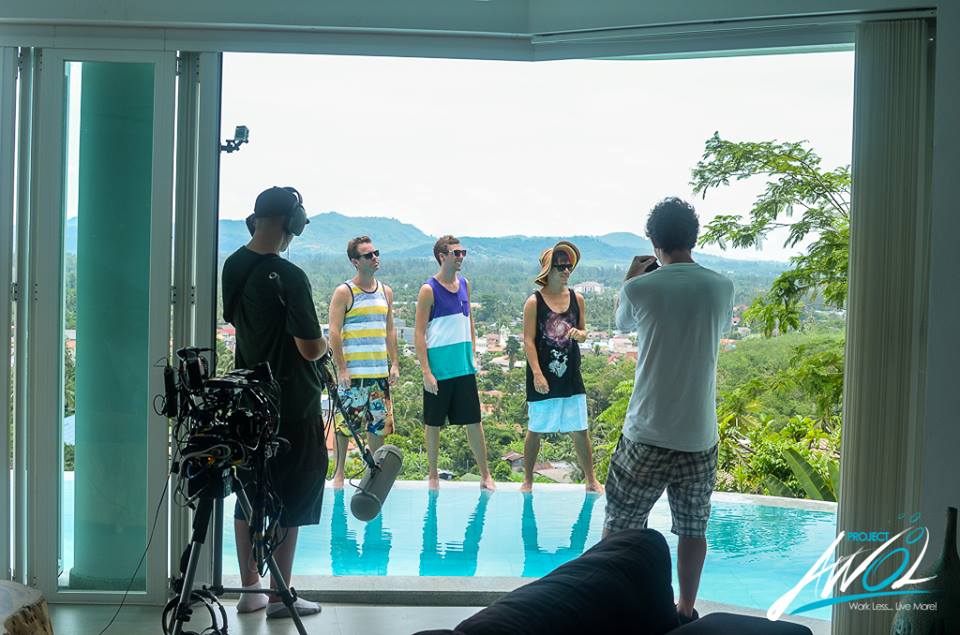 For the show's audience, the intention was to get an "outside" perspective explain "What do you cyber entrepreneurs REALLY do?"  (If you've ever had naysayers pick at your dream, then you know how important this is!)
However, for the players, the experience ignited powerful personal transformations and a lifelong "glue" for a new core team of emerging lifestyle leaders…
The Result?
An epic reinvention at the crossroads of "high touch," "high tech," and "high concept."
Ripped away from the solitary confines of our laptops, sharing community in one of the world's most beautiful locations, Project A.W.O.L. paints a variety of success-story's for the entire community of so-called "Internet Marketers…" (It's not what you think!)
2 weeks after returning home, Lindsay Davis and Tanner Hawrlyuk quit their jobs, with plans to move to Bali in September.
College dropout Julian Sherman(that's me!) was able to drop out of school, fire his boss, and create a full-time income within 90 days of joining Project AWOL..
A.W.O.L. photographer Chris Zoutis stayed in Thailand, and is now resident photographer for the Ja Vien champion Muy Thai training gym in Patong.
James Brinkerhoff and Sonia Gomez experienced their first 4-Figure Empower Day within 3 weeks of the show, without any blogging, and without placing any ads online.
Jonathan Roumain placed in the coveted Empower Network Video Contest, winning all-expenses paid VIP treatment to Denver!
Be sure to subscribe to my newsletter and follow my blog, so you can receive updates, and the first look at our Project AWOL Reality Show which will be launching on Saturday, July 20, 2013