Looking to get your chimney cleaned? Below are few common FAQ's that you would like to know before calling a repairing and cleaning company.
How often do I need to get my chimney cleaned?
The question looks easy to answer but it isn't that easy. The frequency of chimney cleaning depends on many factors out of which the quality of chimney and the material used in the making are two of them.
However, for safety purposes, the simple answer by The National Fire Protection Association Standard 211 makes at least one inspection in a year mandatory. Though, it is better to call for help whenever you feel a problem or after a gap of every 4 months.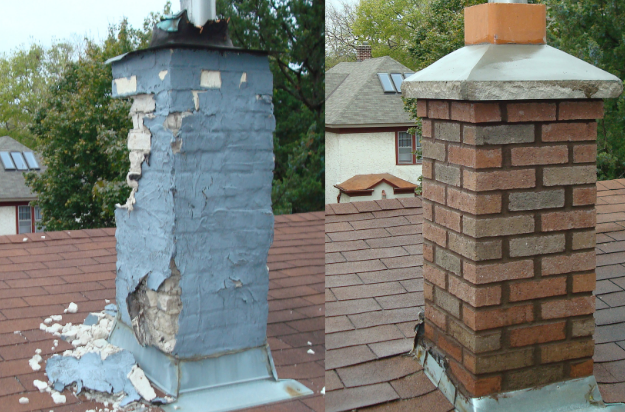 Chimney inspections are crucial to keep a check on the soundness of the chimney, freedom from deposits that can prove harmful later, and correct clearances that let the smoke and heat pass out. Failing to keep a check on any one of these can be a signal to upcoming serious problems.
It is not necessary that if you don't use your fireplace much you won't need to clean your chimney repair. In such chimneys, dust accumulates and the dust can be acidic in nature which can shorten the life of the fireplace.  
My fireplace stinks in summer, what is the problem and what should I do?
The smell is a sign of bad chimney health which occurs due to creosote deposits in the chimney. Before you ask, creosote deposit is an element that comes out of wood and is released when wood burns and it deposits on your chimney walls from the inside. The smell gets worse in presence of humidity and summers is a season with the highest level of humidity in the environment. Thus, the smell gets stronger in summer.
What can you do to get rid of it? I'm sure you're dying to know the answer because you can't tolerate the foul odor. So, all you need to do is call a chimney repair expert and sweeping professional and get a complete chimney sweep done. However, even complete sweeping won't make your life easier because the real problem is the air. Thus, to get rid of the odor completely try some deodorants. Not the usual deodorants because they won't be effective as it's a chimney, not a human. There are chimney deodorants available in the market which are made especially for chimneys on a commercial basis and are pretty effective which you can try. people have achieved good results with baking soda and kitty litter set as well.
I heat the chimney with gas, do I need to get it checked too?
Okay, whether you use gas or any other material, it doesn't matter. When you consider something that directly involves heat and fire, it's better you take precautions and without a doubt get your chimney inspected once a year at least. More info visit: http://chicagobrickco.com/