Well, the easiest way to make money is none. It is only where you invest more of your time and energy, that venture helps you in earning the most. People say online earning is the easiest, well, I have seen numerous people looking to make money this way and are like sitting ducks waiting for it to pay off.
So you see right mindset and efforts focused on a certain venture will help you earn the quickest. There is no surefire way of knowing this but only trial and error can best make it happen. What we have done in this article is compile a list of venues for you and it is up to whichever one you choose to go with in making you quick money. It could be more than one at a single time.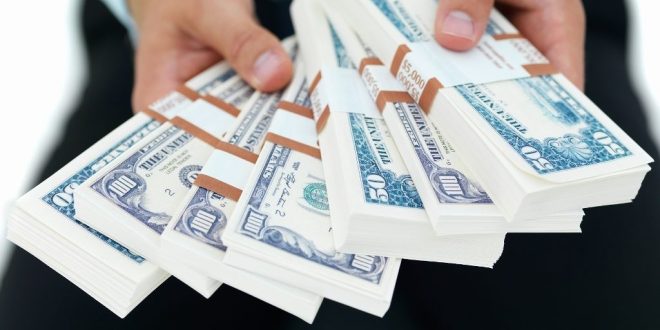 No-Risk Matched Betting
The quickest way for making money is by way of betting. It has no legalities and thus is both risk and tax-free. Students particularly find this means very effective. How does it work? It works by taking benefit of the free bets which are offered online and then matching those bets at a betting exchange.
This way the risk is eliminated as you then bet for both for and against a certain betting outcome. This leaves you in a state where you can find your way out of the free bet and can earn as much as 200 GBP and at different occasions students have genuinely made 100 GBP, flat!The higher the number of betting sites, the higher the reward.
Online Surveys
Another popular way of making money quickly is by having people fill online surveys. In the spare time, students can take the advantage of earning money by filling online surveys. The demand is high because research agencies are always on the lookout for people to fill out surveys so that they can test their new products before introducing them in the market.
By dedicating few minutes of your time you can have yourself rewards of up to 3 GBPequivalent of $5. Rewards are also being awarded online (on top of participating in surveys), by simply surfing the web, playing games and watching videos.
Paid For Searching The Web
Now there are other methods but none like this. Getting paid for what you do most of the time when you are on the internet. The idea was brought to life by a site called Qmee.com which gives away money for your searches carried out on Google, Bing or Yahoo. It only asks you to install an add-on in your browser.
When you commence searching with this add-on installed, sponsored results will start to appear alongside your normal search.  So if you are interested in any of the sponsored results you only have to click on it and you will earn the reward attached to it.There is not aminimum limit on cashing out and you can even donate it to charity.
Online Market Trading
Yup, you guessed it right, the world of stocks and currencies. But now it is not far away from your reach as you don't have to be a Jordan Belfort in order to capitalize on the online market trading. Platforms like Plus500 and eToro.com
Over here you can open free accounts and practice your way through to become an expert in online trading. Plus500 also gives a 20 GBP (no depositing and terms apply). It is their CFD service which is worth availing. On the other hand, eToro has 4.5 million users and offers you the CopyTrader feature by means of which you can map the behaviors and patterns of top performing investment traders.
Well, we cannot guarantee you an amount that you will be making out of these platforms but if you can make close to $200 by trying out different markets, it will be enough to provide you with learning curve needed to succeed.
Start Your Own Website
Passive income is what many long for and the best way to achieve this is by creating a website for yourself. As Warren Buffet says "If you don't find a way to make money while you sleep, you will work until you die". So starting nursing dissertation help and website is akin to making money while you sleep.
Forums like Bluehost allows you to create a website in under 20 minutes and cost you next to nothing. If you are active on social media, it won't be difficult to get your first visitors and subsequently you can monetize your site in a variety of different ways.
Review Websites & Apps For Cash
Now, who would have thought that by simply leaving your opinion for a certain website and/or app you could make money? With a site called UserTesting.com, you can earn by reviewing all kinds of websites. If you have PayPal account you can bag in $10 (6.50 in GBP) for reviewing that will take about 20 minutes of your time.
'Get Paid To' Sites
It is similar to making money by participating or filling out online surveys. GPT sites also offer cash rewards and vouchers for completion of different activities online. In this realm, the most popular sites are Toluna, InboxPounds, and Swagbucks among others.
Become A Delivery Rider Or Driver
Ah! My favorite. If you happen to have amotorbike, bicycle or a car and a smartphone, you can dive into making money by becoming adelivery rider for Dominos Pizza or getting on board with a ride-hailing service provider such as Uber.
As a driver you have flexibility over timing – you work when you want, whereas as a rider delivering pizza on time is all that matters. It is a decent method for students to make money and for full-timers to make extra money on the side.
In Conclusion
So as you can see from above that there are many making modes that students (and not just students) can explore to make money quickly and here's to hoping that they prove to be of help.
Author Bio: Joe Pirest is an entrepreneur and is an expert in dissertation help since he loves to write in his leisure time. You can follow him for updates on Twitter, Facebook, and Google+.