Tirupati is one of the most important pilgrimage of our country. Though mainly famous for the temples, there are other sides of Tirupati that should be explored. This ancient city is not far from Chennai and if you are planning a trip to this land of temples via Chennai, let us tell that you have made the right plan for yourself.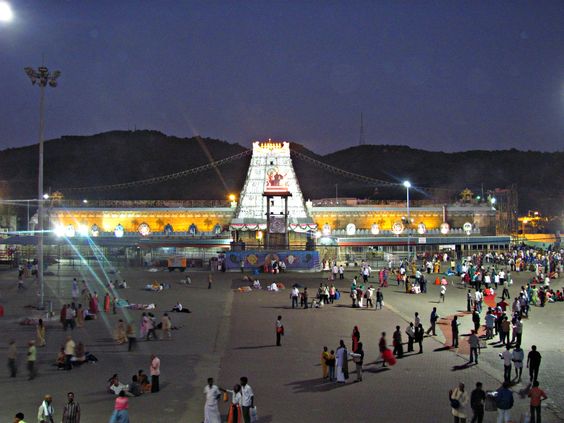 Chennai Tirupati tour package is what you should be looking for in your trip planning. Once you have found the ideal package for you, here are some of the glimpses of Tirupati you must take a look at. Give it a read.
Talakona Waterfall

: This spectacular waterfall is the highest in the whole of Andhra Pradesh. This is also an interesting place to be as it gives you the scope to go for a trekking in order to reach the upper portion of this waterfall. Make sure you check out the clean and cold water. Many prefer to go for a bath in this fresh cascade.

Venkateswara Temple:

This temple is considered to be the second most frequented temple in the world. This place provides refuge for people who have lost their solace, peace and tranquillity. There is something strangely spiritual about this temple. This is a massive temple with a sprawling area of almost 2.2acres. Do visit this place and get amazed.

Deer Park

: This is another interesting place to be in Tirupati. If you are tired by now with the temple hopping and need freshness, go to this amazing little park where you will get to see various animals. Also, this place is called the Deer Park because deer are more frequently here. Do check this place out.

Srikalahasti

: Another interesting place to be while at Tirupati. Check out this amazing place. The temple here is dedicated to Lord Shiva who is worshipped here as Vayu Lingam. Vayu translates to English as air. Get to know the deep philosophy behind the unique way of worshipping the deity over here. This temple is located on the banks of Swarnamukhi river.

Sri Vari Museum

: If you want to learn some interesting and important facts about your trip to Tirupati and the temple over here, go to this Vari Museum. Located at the heart of the own, this place will provide you priceless information on the being of the temple, the important history of this place along with cultural and mythical heritage. Nice place to be, we must say!

TTD Gardens:

This amazing garden will bring you fresh spark of oxygen inside this city. Located just beside the temple, this garden is famous for the treasure trove of natural wonders it contains. Check out the flowers, bushes, and beautifully maintained walkways inside the garden. If you want, you can also take rest for some time inside the garden. The best time to visit this place is during afternoon.
Tirupati tour package from Chennai is available via internet. Just make a brief research on Internet and get going on this fantastic trip. All the best.