Almost everyone raise a thought on hiring an immigration attorney when they want to either seek a visa or on issues related to family and status. However, if you are not a U.S citizen, it is important that you contact an immigration lawyer before any serious issue arises.
There are certain instances when you feel like getting a green card, or trying to shift your family to the US permanently. There are a lot of formalities associated with it. If you think there are factors that are not in your favour or would prohibit you from shifting your family, it is worth seeking advice from your attorney.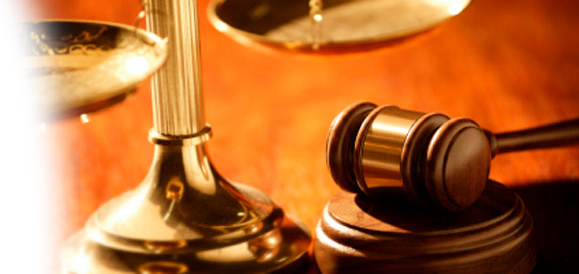 What to See Before Hiring an Immigration Lawyer?
Finding the right lawyer always serves to be an added advantage when you have a flock of lawyers around you. There are certain qualities you should see in an immigration attorney before you hire one:
Experience:

The first thing that comes to your mind before hiring a lawyer is how long has he been practicing. It is nothing like new lawyers can not do a good job, but experience counts. Search for a lawyer who has a minimum of five years of experience.
Trust:

No relationship can be build without trust. Before forming an attorney and a client relationship, it is important for you to figure out if you trust your attorney. The reason behind this is your attorney would need every single detail of your personal as well as the professional life. So just in case, if you don't find your attorney trustful, search for some other options.
Disciplinary record of the attorney:

If your attorney has a poor record in terms of discipline you might have to search more. To know whether there are any cases associated with him regarding discipline, you can look up in the state Bar.
Membership with AILA:

American Immigration Lawyer's Association (AILA)  is associated with immigration attorneys in Boca Raton, United States. It is not mandatory for the attorney to be a member of this association, but it helps its members in updating them with any changes associated with the law. It also depicts that the attorney practices immigration cases frequently.
Job profile of the attorney:

It is important for you to ask before you even begin with the case as in what approach is he or she going to take in the case and make sure you get it listed in your agreement that you sign with the attorney.
Cost effectiveness:

Find out what your attorney would cost you for the case. Most lawyers either go for one-time payment or hourly payment. Have a clear discussion regarding the payment process and get it listed in your agreement.
Advantages of Hiring an Immigration Attorney:
Generating and filing your application:

The documents required for filing a case can sometimes be lengthy and even can confuse you. So, to make sure you do not make any mistakes in filing your case it is important you hire an attorney. He will help you in preparing the petition due to his extensive expertise and create a case that would be strong enough.
Helps in solving visa related issues:

A Us attorney works with a lot of agencies like USCIS, ICE, CBP, etc. Being a member of such agencies helps an attorney to stay updated with all the laws. This helps in resolving visa related issues quickly.
If you feel like bringing your family to the US and you have filed applications before, that have been rejected an attorney can help you with the problems that might be associated with it.
Whether you will be needing an immigration attorney solely depends upon the purpose for which you enter the US and also your background. They say prevention is better than cure. To save your time from the lengthy judicial processes that might come in the future, it is always beneficial for you to hire an attorney.
Work Visas Boca Raton : Immigration Attorney Boca Raton