Travel to the glorious Srinagar in north or distinct Kanyakumari in South, or else, a majestic Gir forest safari in West or a sensational Sundarban tour in East, India is a place full of surprises across every nook. That is why, when we think of touring India, it gets difficult to select a particular route within a stretch, which is viable for travelling during a given period of time.
Being the seventh largest country and one of the most diversified habitats, India offers magnificent locations attracting travelers from across the globe. India's geographical locations feature rich bio-diversity ranging from the great Himalayas to the three water bodies surrounding its coasts, namely, Arabian Sea, Indian Ocean and Bay of Bengal. On the other hand, you will also find conserved green forests, fresh water rivers, rocky plateaus, back waters and even sandy deserts spread across the country.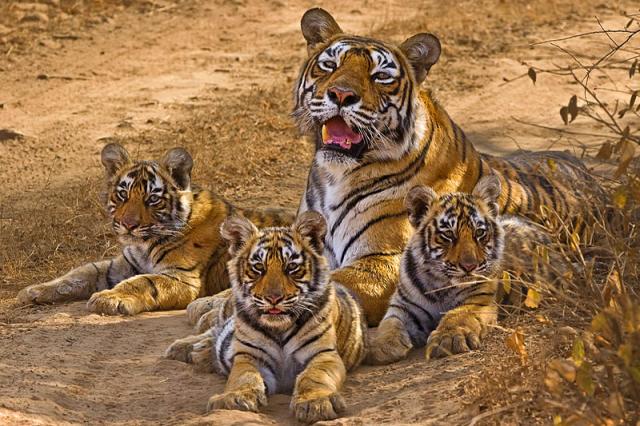 Let's have a look at the top 10 destinations to visit in India:
1. New Delhi: Delhi, one of the ancient cities in the world, invites you to experience its royal history by visiting various monuments, architectural buildings and museums. Do visit Qutab Minar, Red Fort, NeoVeda Spa, Humayun's Tomb, and Swaminarayan Akshardham. For your convenience, you can even avail packaged tours being offered by Tourist Department and various other tour operators.
2. Agra: Agra is the home to one of the seven wonders in the world, i.e., Taj Mahal. Apart from the symbol of love, Agra Fort and other destinations would please your senses.
3. Jaipur – The Pink City: Your tour to Jaipur must include the beautiful sites of the Pink City, namely, Amber Fort, City Palace and Palace of the Winds.
4. Sundarban National Park: Being one of India's most astonishing national parks, Sundarban boasts of a natural habitat for more than 250 Royal Bengal Tigers, rhesus monkeys, and chital deer. Located in West Bengal, the wonders of this UNESCO World Heritage Site can best be discovered by availing Sundarban Package Tour. There are many operators, which offer the Sundarban Tour and travel at the most attractive prices. A trip to India will certainly allow your brain to think in a new perspective.
5. The Great Himalayas: The great Himalayan Mountains ranging from north to eastern parts of the country are the backbone of India's rich biodiversity. There are many hill stations, valleys and forests worth visiting for an extremely refreshing experience.
6. River Ganges: You can enjoy taking a cruise along the beautiful River Ganges, which is considered to be the holiest of the rivers by Hindu beliefs. There are many cities situated across its banks, which must be visited for an overall learning experience of Indian cultures and traditions.
7. Khajuraho Temples: Khajuraho Temples built between 950 and 1050 A.D. are located in Madhya Pradesh. Renowned for their unique appearance, the Khajuraho Temples are now protected and preserved as a UNESCO World Heritage Site.
8. Ajanta and Ellora Caves: Ajanta and Ellora Caves are counted in the seven wonders of India. This site includes 34 Ellora caves and 39 Ajanta caves.
9. Konark Sun Temple: Recognized for its rich architectural beauty, the Konark Sun Temple is dedicated to the sun god or "Surya." The temple, now a UNESCO World Heritage Site, is situated in Orissa overlooking the Bay of Bengal.
10. Amber Fort: Built of red and white sandstones, the majestic fort is located in Jaipur, the capital city of Rajasthan. Built between 17th and 18th century, the fort has a long, significant and royal history.