If you are determined to make as much of 2017 as you can, you need to give yourself the best platform for success. For some people, this means developing your fitness while other people need to focus on their finances. There is a great deal to be said for taking control of your money and there are a number of ways you can improve your money in the year ahead. Here are some tips that will help you create a 2017 financial plan.
Create a stockpile of important Items
If you are able to develop a stockpile of the important items you need on a daily, weekly and monthly basis, you'll find that you have a chance to save money. There is a great deal to be said for buying in bulk or finding discounts or special offers on items that you use on a regular basis.
Most of the steps involved with saving money and improving your finances relate to making plans and being organised. If you can devote the time to planning ahead and drawing up lists that allow you to buy in bulk, you'll find that you can use your money in a more effective manner.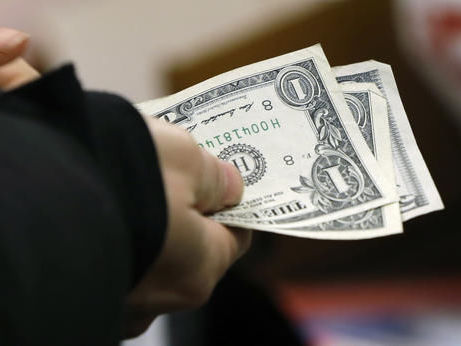 Be on the lookout for Coupons or money off codes/vouchers
There is a great deal to be said for using coupons or money off vouchers to ensure that your money goes further. You may find that this is a time-consuming task but you will find plenty of help available online. There are a number of websites or social media accounts which aim to provide people with insight and knowledge about how to find additional money.
Visiting one site requires a small amount of work but the benefits provided from it will pay off in the long term, so make vouchers and coupons at the heart of your financial plans for 2017.
Can you get Cashback?
In recent years, there has been a growth in the number of cashback sites, apps and offers that provide you with the chance to get money back on the things you buy. Some of the most commonly cited names in this area include Quidco and TopCashback, so if you are looking to make good savings that dramatically cut the cost of your standard spending, including supermarket shopping, this is definitely something that you need to think about?
One problem that many people have in looking for financial help and solutions is a desire to find an answer that gives them everything they want in one go. While it would be amazing to find a way to save huge sums of money in one go, this is unlikely to happen. It is far more productive to find many different ways in which you can save money and make sure that you improve your financial status across the board. Finding cashback apps or websites is just one of the strategies that you should be using in order to improve your finances in the months ahead.
Can you Shop late at Night?
If you are able to head to your local supermarket or grocery store later on in the evening, you could be in line to make a range of savings. This is because these stores will often discount a lot of products. There is nothing wrong with these products but with companies having strict rules regarding dates they can sell products on, there is a chance to make your money go further.
You should also be looking to make things last longer. If you are looking at food, what can you reuse in a different recipe to make sure that you are making the most of your meals and produce. If you are thinking about furniture or items around the home, is it possible to recycle items rather than throwing them away?
Taking control of your finances is crucial but there is a lot of help on offer. If you want to make the most of your finances, make sure you consider all of your options, including guarantor loans. If you need short term help, this may give you some breathing space, which will ensure you can move forward and make the most of your finances in 2017.
If you can spare the time to plan your spending and it is possible for you to research what you need, you should find that 2017 is a year with a lot to offer.
Andrew Reilly is a freelance writer with a focus on news stories and consumer interest articles. He has been writing professionally for 9 years but has been writing for as long as he can care to remember. When Andrew isn't sat behind a laptop or researching a story, he will be found watching a gig or a game of football.