Holding a newborn is one of the best feelings for any person. Especially, a parent feels proud and super happy when they take little one in their hands in the hospital. This feeling is out of the world, which you would strive to preserve it forever. In practical, it is not possible to do so, but you can surely take some precautionary steps for his/her safety.
Protecting a baby becomes a subject matter of concern when you have to take your newborn to your residence from the hospital. For this purpose, having a special car seat for him/her would work wonders for serving your concern efficiently. It would not only be helpful for shielding your kid, but also relieve you form a responsibility to carry it around the journey. It would be highly responsible for reducing stress for managing him/her.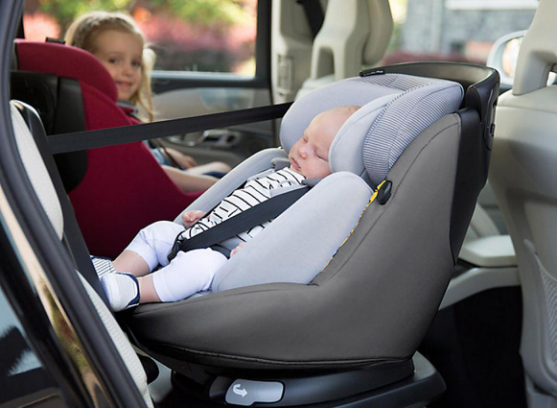 Here is the list of the best car seats that provides ultimate protection along with the comfort of kids.
Maxi Cosi Vela Convertible Black Car Seat : If you want to invest in a baby gear which can be used for quite long years, then this type of car seat would be appropriate for you. This crystal black Maxi Cosi Vela convertible car seat is designed in such a way that one can use it on the basis of age, height, and weight of a child. As and when he/she grows older, you can convert it either into rearward or forward facing.
Not only does it safeguards a baby during an accident, but also keeps him/her cool and comfortable due to the fabric used in its production. Moreover, compact fitting, harnessing, and SIP (Side Impact Protection) shield a baby from all the sides.
Infa Secure Arlo ISOFIX Infant Carrier : While seeking to get a handy car seat that can be installed even in the small cars, buying this one would surely prove to be the best option for ensuring your baby's complete protection. In an Infa Secure Arlo ISOFIX Infant Carrier, you can relish perks of safety, comfort, versatility, and style altogether. It brings in oodles of vibrant colors such as biscotti, granite, Aqua and classic black. An added feature of this carrier is that you can even carry it on the aircraft. Protect your little one in the flight with the special seat belts. No matter where you are traveling, this type of car seat would serve your purpose evidently.
Baby Love Ezy Grow EP Convertible Car Seat : It is the perfect set of baby gear which a parent can use for the longest period i.e., from when he/she is of 6 months to 8 years of age approx. This car seat's design includes all the possible specifications that would serve you and your child with supreme comfort and convenience both as the covers on it can be cleaned by a simple machine wash. A comprehensive head protection harnesses from all sides, comfortable seats with shoulder pads, armrests and reclining option are the specifications of which a Baby Love Ezy Grow EP convertible car seat holds. All these features prove to be perfect for guaranteeing complete safety of the baby.
Car Seat is such a thing that holds paramount significance in the baby's life. It is something without which a parent can't think to travel with their little ones. It is because car seat assures the safety of a kid even on the bumpy roads. You can browse through Baby-direct.com.au, which is an online store having a broad range of the products for serving kids the ultimate convenience and comfort.