Scuba diving, just like other recreational activities, is an intensive-use equipment. Over some years suba has grown from an unknown sport practiced by athletic adventures into a passionate activity enjoyed by millions around the globe in all kind of water. There are times in life when renting scuba gear packages makes sense, but there are some cool reasons why you should buy your own dive gear. If you dive regularly, buying a gear set seems reasonable as you save a big amount by maintaining your personal gear. You don't need to splurge and purchase an entire set of gear at once. You can purchase it piece by piece as your pocket allows. Once you have your set of gear, you can sell it to recoup the expense of upgrades.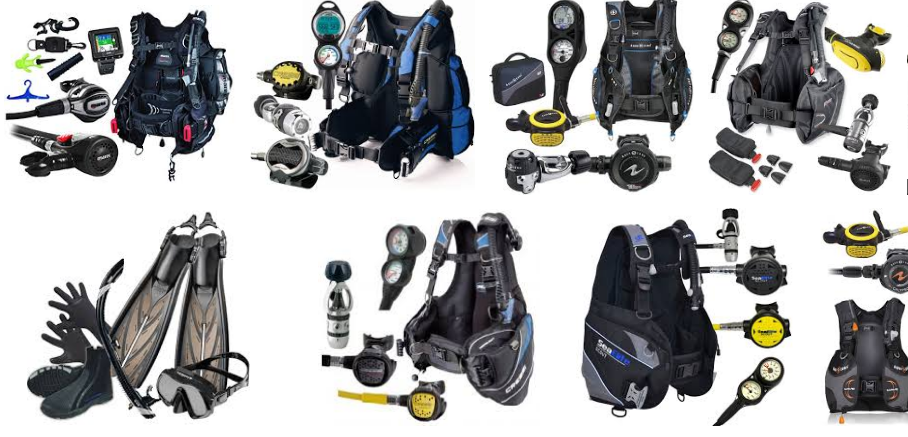 Here is a list of four benefits of owning your personal set of scuba diving gear.
BETTER KNOWLEDGE
With several pieces of equipment, buying your own set of dive gear gives you a good understanding of what each piece does and how it should be maintained. This familiarity with the equipment contributes to the highest and better level of safety and gives you a peace of mind. This also makes you a skilled diver overall and teaches you how to identify flaws in rental equipment to save you future trouble.
 CLEANLINESS
It would be more comforting and satisfying to know that you are the first and only person who has put mouth on the regulator, body in a wetsuit and face in the mask. If these things do not concern you, but still it feels good to know that your gear is clean because you are the only person using it.
 PERFECT GEAR SIZE
There is no such sizing standards convention among various brands of masks, wetsuits, BCDs and other pieces of gear. They develop their own measurements and specs and some distinguish sizes by female and male, while some brands do not. However, rental shops keep different brands, and so you are more likely to buy bad fitting gears even knowing your own size. Also, it is not always possible that your size is available in every shop. The best way to make sure that your gear fits you is to buy and wear your own. When your gear fits you correctly, it makes for an even better dive.
4.YOU WILL DIVE MORE FREQUENTLY
Once you acquire your own equipment, you can dive more often and more spontaneously. If your friends are going scuba diving, you won't have any excuse not to join them. Owning your personal dive gear is a great investment in yourself and in your future scuba diving activities.
Acquiring your own set of gear has many benefits. The above highlighted are some benefits of owning your dive gear. You can purchase scuba gear packages from dive stores, through online dealers, and at other retail stores.