Car accidents do not give you a warning before they are supposed to happen. This leaves most of the people unaware of the fact about how they should proceed further if they get into such trouble. When you have someone close to you injured, you will have to take decisions in a very short span of time. It is important that you get immediate medical care, and take help from qualified and experienced lawyers. But how will you know, who is the best accident attorney for you?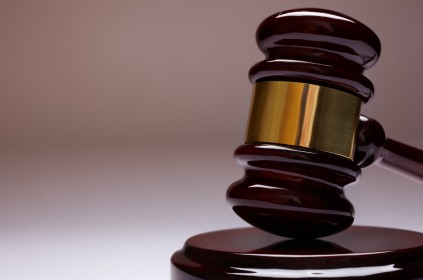 To help you, in that case, here is few question that you should ask your attorney so as to assure yourself that you have the right lawyer to help you.
The expertise of your accident attorney:

It is very obvious that you will not go to a heart specialist when you have cancer.  On the same note, you should not go to the lawyer who does not have experience in personal injury cases. There are a lot of areas where lawyers specialize, and so they have skills for the same area. Ask your lawyer about his area of specialization, and make sure he can help you in the injury cases.
Experience:

It is important to know whether the attorney you will be hiring is having the experience in the field. If so, ask him how many cases has he taken in the past? How many have been successful?  Just because he is working in some area from a long time does not mean he will be a master of it. There may be chances that he is new to this area and must not have handled a lot of cases, or they must have been taking such cases on part-time basis, which may not turn out to be good in your case. Enquire about the attorney, about his performance and the assurance and this will help you in getting a better feeling whether the case will be a win win or dicey.
The time that he may take to solve your case:

It is important for you to know how much time your attorney will take to solve the case and help you in getting the compensation. Since during court cases it is mandatory for you to be present when the hearing would be held, your life may get disrupted. To overcome this trouble ask whether or not the case will be resolved in the finite span of time or there are complications that may stretch the duration of the case.
The frequency of the trial:

Most of the insurance companies tend to offer you the amount that is much less than the settlement amount in that case. It is important that your attorney analyzes the reasons and the ways the case can be taken for a trial. No insurance company wants to get into the court cases, so for that reason they may settle for a quick payoff that is good as a settlement amount.
Ask about the record of the attorney:

Ask whether your attorney has been caught in any disciplinary issues? Most of the times this turns out to be negative, but it is important for you to know the competency of your attorney as this may be a red sign over the case. You will not like to get into trouble or let your case stopped in the middle only because of the reason that your attorney is stuck in some legal issues.
Now that you know what all is important for you to ask before you hire an accident attorney for your case Ask people for the recommendations and only prefer the one who has had a lot of experience in the same field.