Home security surveillance has become a necessity today, considering the elevation of thefts and other crimes in almost every area. When looking for a outdoor home security camera, there are a number of choices but only a handful seem to be worthy enough. Mentioned below are some of the best outdoor security cameras of all time.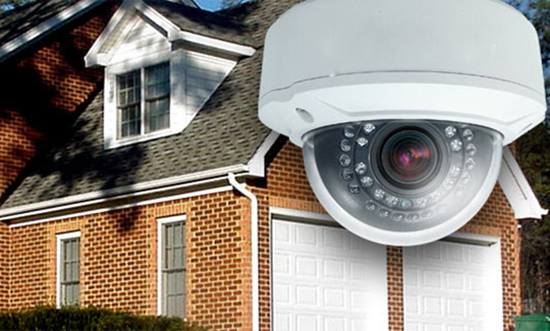 1. Hikvision DS-2CD3132
This dome style outdoor home security camera is available in a number of lenses to choose from. The camera can be mounted at almost any place to keep at eye at the things taking place in the outdoor. It provides a complete 1080p HD video coverage and some of its features are mentioned below: –
It comes with a resistance to vandal.
The lens of the camera is 3 MP and is 2.8 mm in diameter.
It can cover upto 90 ft. of area during the night.
2. Swann SWPRO 760 CAM
Swann SWPRO 760 cam is a bullet shaped outdoor home security cameras. It comes equipped with a professional range wide angle lens that is ideal for both night as well as day coverage. The best features of this camera are waterproof casing and the power cord. Apart from that, some other features include: –
It comes with a viewing angle of 75 degrees.
The night vision range of this camera is 98 fts.
Swann SWPRO 760 CAM provides you a warranty of 12 months.
3. Arlo Smart Home Security systems
You can get the Arlo Smart Home security systems in a pack for all every corner of your house and for the outdoor spots too. Another amazing feature of this camera is that it is completely wireless. It is highly adept in providing a crystal clear coverage for HD recording or live surveillance. Some features of the same are mentioned below: –
It has an alert system which is motion driven and responds to the same.
It comes with an housing which is completely waterproofed.
The cloud storage limit of this camera is as high as 1 GB.
4. VideoSecu Outdoor Night Day Camera
This yet another bullet shaped camera is one of its kind when it comes to outdoor home security coverage. It comes with an adjustable 4-9 mm of lens and 48 different infrared LED lights for a better night vision. Here are some major features of the camera: –
It comes with a resistance to vandal.
The overall camera includes in itself the power supply as well.
It supports NTSC format.
5. Nest Cam Outdoor security camera
Out of all the cameras listed on our list, this one comes with some striking features one of which is the built0in speakers that this camera possess. The all glass lens that it is created from provides clear coverage during both day and night.
It comes with a wide angle view of 130 degree.
It provides alerts on both phone as well as the email along with snapshots.
All camera, adapter and cable are completely waterproof.
Having read all the details of the above mentioned cameras, you can now choose one that best meets your requirements. Every piece of camera mentioned above is one of its kind and is best in approach. Therefore, choosing any wouldn't be a bad choice, but going with your requirements and needs is the key to selection.