Waste Not
With increased attention being placed on combating global warming and climate change, you may feel a need to do your part. Where to begin, however, can be difficult to realize. Recycling is always the best step to doing your part. It may surprise you to know that the following items around your home can actually be recycled, too.
1. Appliances
If you have old fridges, dishwashers, or washer and dryer units that still work but just don't do the job for you anymore, you can recycle them. Too many households actually throw out their old appliances. These machines sometimes have hazardous parts in them that can harm the environment if not dismantled and taken care of accordingly. Instead of leaving your appliance on the street corner or tossing it out, Goodwill actually will take working appliances off of your hands. You can recycle and rejoice in knowing that someone else is getting a use out of your old machines.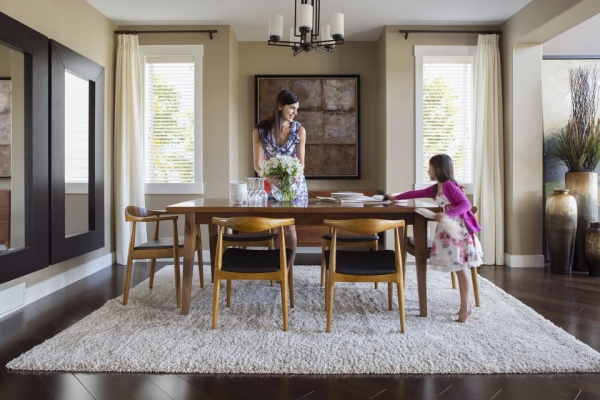 2. Batteries
Your first instinct may be to get rid of those old batteries that don't work anymore. Often, those batteries actually still have some juice in them. They're also full of acid that can grossly damage the environment. With an emphasis being placed on e-waste, you can find more and more places that are willing to take old batteries. So, instead of tossing them out, place them in a bag and take them on over to a recycling center for e-waste.
3. Phones
Another large aspect of e-waste is cell phones. With new models coming out every year, a household can go through quite a few phones regularly. Their old phones, however, are still in excellent working condition. One of the places you may consider taking those old phones to is HopeLine. This is an organization that gives domestic violence survivors old phones to use. Not only do you serve a great cause, but you're also doing your part in cutting down on e-waste. So, feel free to grab that next generation phone and hand over your old one.
4. Ink/Toner Cartridges
Families can go through a lot of ink cartridges with their printers over the years. Especially if those families have children who are constantly having to print papers for school. Instead of tossing those empty cartridges in the trash, you can actually recycle them and potentially earn a few cents in return. By taking those cartridges to Staples, they actually give you a $2 voucher towards your next ink cartridge purchase. Sites online will pay you a few cents for each cartridge that you hand over to them. Why not earn a little, too?
5. Clothes
Everyone has clothes that they don't wear anymore. Even after a garage sale, you're likely going to be left with a few clothing items that no one picked up. You can still recycle them! Goodwill and other secondhand clothing stores will take those unwanted clothes off of your hands. Dress for Success is an organization that gives clothes to low-income women who are searching for a job. Another great cause to support. Certain pet stores even use clothes for bedding for their animals. There are tons of places out there eager to put those clothes to use.
This post is written by American Junk. If you're moving, or just need junk hauled, take a look over at American Junk. American Junk is an all-inclusive junk removal service focusing on both residential and commercial locations.