Damaged cars are supposed to be as precious as gold for the salvage yards. These salvage yards are involved in a prosperous business of making money from over 1 million vehicles that are totaled every year. Operating a successful salvage yard business generally would involve a lot more than just planning what exactly to do with the vehicles you have bought.
Figuring out the game plan is integral to the success of any business. You must strategize in such a manner that vehicles keep coming in and vehicles are sold consistently so that your business is successful and you are able to earn meaty profits in the end.
In this context, you must know that there are primarily two distinct ways how you could earn money on salvaged cars and other vehicles. First of all, you could utilize parts of the salvaged cars and sell them as spare parts at quite high rates but definitely much less than new spare parts. So the demand would be naturally, high for these auto parts. Secondly, you may earn substantial profits by flipping salvage cars.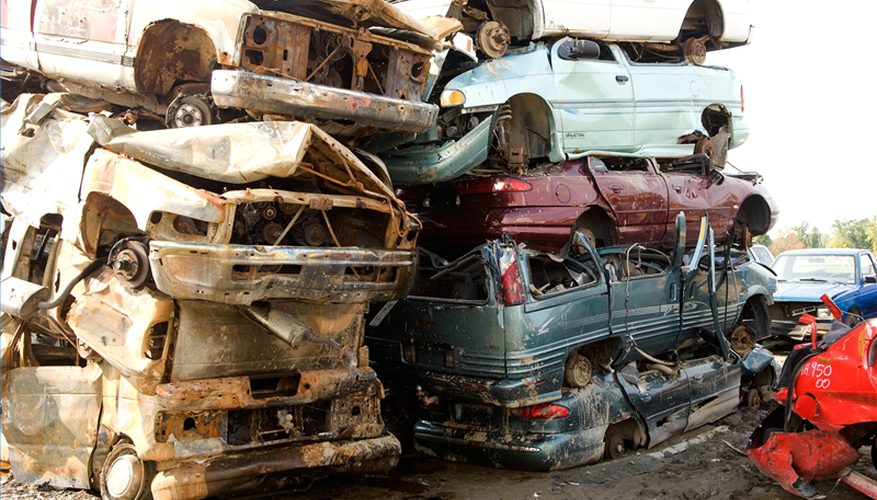 Here are some expert tips for operating your salvage vehicles business in a smart and professional manner right from the Day 1.
Chalk Out am Effective Business Plan
A business plan would be helping you in operating your business smoothly as you are fully-prepared about issues that you could encounter in the process of buying and selling salvaged vehicles. You would be figuring out ways to obtain cars and chalk out an effective strategy regarding how many cars you would be buying and selling for paying all your bills.
You must use your business plan for determining the potential profits and all the start-up costs involved like month lease on a space for keeping the cars and rents for a small office which you could use as a reception lounge for your guests and customers.
Your business plan must include reviewing competitors within your operational zone. You must determine effective strategies for promoting your salvage yard business to private car owners, local mechanics requiring used spare parts, and insurance companies. Your business plan must be ready before initiating the business and you must follow the plan before putting up salvaged cars for sale.
Market Smartly to Sellers
Your first concern is to obtain cars, so you must promote your business effectively to national, regional, and local insurance companies so that you are included in the list of salvage yard owners for selling the totaled vehicles. They would add you to the bidding list of the local insurance companies so that you could participate in their car auctions and bid on cars you like. You may even buy from individual private sellers. Consider networking with tow trucks and auto mechanics who would inform you about damaged cars.
Conclusion: Sell in Several Ways
Once you buy totaled vehicles from insurance companies or private sellers, you would obviously, wish to do the required repair work and sell off the salvaged and rebuilt cars to dealerships and private buyers. Alternatively, you could sell the spare parts or disintegrate the vehicle into valuable and profitable scrap metal. You could sell the scrap metal to the recyclers. To run this business of buying and selling salvaged cars efficiently, you must have all paperwork organized and a robust business plan in place.
Author Bio: Tim Edwards is an auto aficionado whose intense love and passion for cars have led him to run a salvage yard business successfully. He also enjoys blogging actively. In his blog posts, he suggests ways of putting up salvaged cars for sale and advises his readers to buy salvaged cars.