YOU MIGHT HAVE TERMITE INFESTATION
Did you all of a sudden notice holes in your wooden chairs or the wooden footrest of your queen size bed and the adjoining wall has some never seen before mud-tubes? Well, your home and your wooden furnishings have been attacked by the pests that are termites.
Termites are the trees and timber destroying insects that are usually found in colonies. The colonies in every area vary with the geographical location. They are more than 45 species of termites known, but they are subcategorized into the dampwood, drywood, and subterranean termite. The drywood termites feed on dry wood found above ground level and are mainly found in warm or tropical zones. The subterranean termites feed on wood near to water or anything moist, to survive, above or below the ground.  Dampwood termite feeds on damp and decaying timber and is mainly found in Pacific coasts.
The most common type of termite found in the United States are the subterranean termites. They live underground in the soil, and the mud-tubes are the most common way to notice their presence. They feed on dead and decaying plant material, of which wood is a category, with the help of the special enzymes and bacteria in their gut that allows them to digest cellulose. Cellulose is biotic fibroid in wood and plant.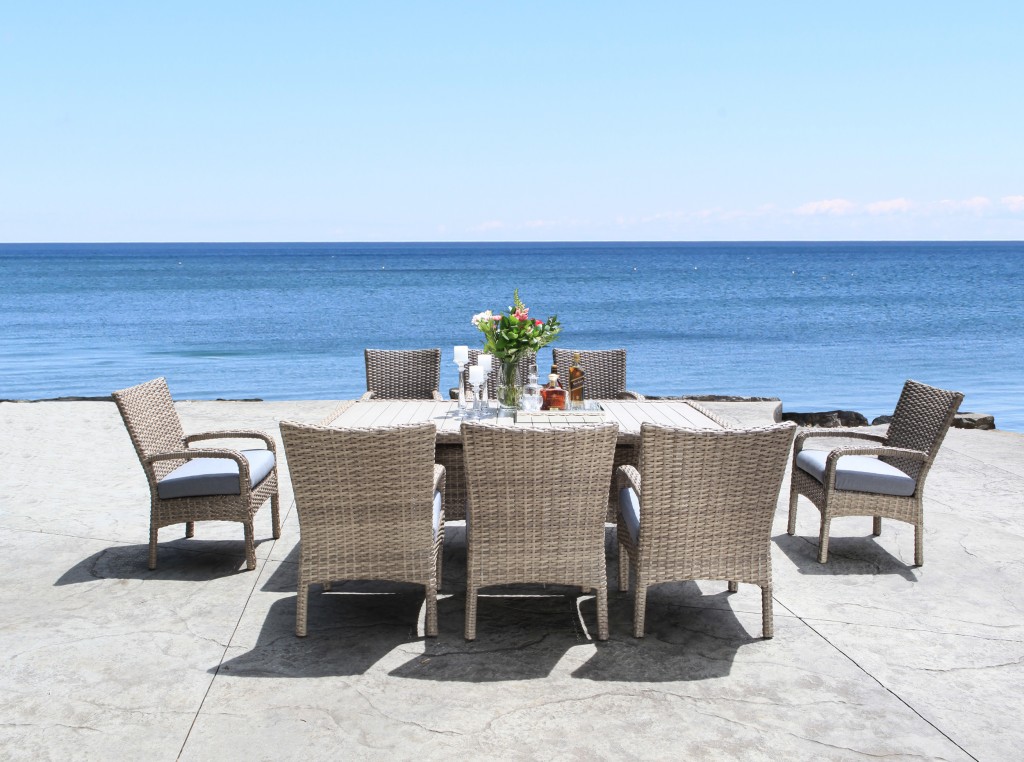 The termites degenerate the structural integrity of the furniture and by the time you notice it, the severe irreversible damage has been done. Hence they are a grave concern for homeowners.
SIGNS THAT YOUR HOME HAS BEEN PLAGUED BY TERMITES:
FECAL SUBSTANCE THAT RESEMBLES POWDER OR BRITTLE DUST:
If you notice any brittle powdered substances in the holes and crevices of your furniture, know the wooden piece has been infested by termites. Termites leave behind fecal matter or frass.
SWARMS:
This is usually the first sign of your home been attacked by the termites: swarms. Swarms are the termites that are seen mostly after rains, especially the drywood termites. Another common signal of swarm being in your home is the discarded wings that the termites usually leave after finding a mate to start a new colony.
HOLLOW WOOD:
If you gently pat on your furniture and notice a hollow or paper sound, the piece has been infected, and the timber has been wholly chewed from inside by the termites. Also, you may notice bucking paints and tiny holes in the wood.
CLICKING NOISE:
Ever noticed banging noises coming from the wall or maybe the head of your bed. Well, that's dry wood soldier termite, signaling an alert for impending danger.
TUNNEL STRUCTURE:
The tunnels and tube-like structure which are generally found inside wall crevice or the furniture are a sign of termite attack. If the tunnels are made for mud and dirt,m it's the work of subterranean termite, and if it doesn't have mud or dirt, then your house has dry wood termite.
WHY DO YOU NEED A PROFESSIONAL TERMITE EXTERMINATOR?
Termite extermination technician has been trained to clear the areas of the pest keeping in mind their safety.
They have experience in eliminating the colonies and hence know their types and how to identify them and where they can be found.
You will also save a lot of time and money that would otherwise be spent in taking off from work since these services schedule their appointment according to your convenience. These companies charge a nominal fee for extermination which would be much less than the amount you will spend on repairing the damage.
You should always get a bi-annual termite inspection in your home, especially if you happen to live in regions with a warmer climate. If you see early signs of furniture damage by termites, or your furniture have been already severely infected by termites, make sure to seek the help of professional termite exterminator in Cabot.