Keeping your tile floors clean can be a bit tricky especially if they are regularly stepped on by several pets and a busy family. However, this does not mean that you cannot do it and achieving a clean shine is always possible with the help of the best vacuum cleaner.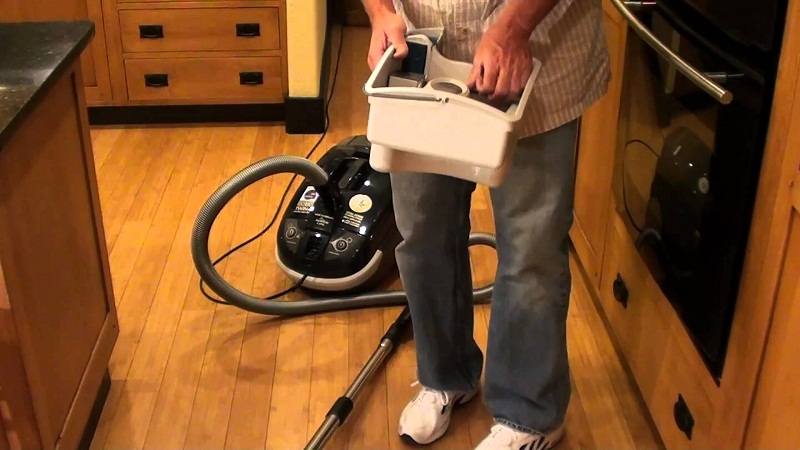 In our research, we found that many people are confident of the best shark vacuum cleaners as well as several other models as they find them easier to use and also capable of eliminating not only dust but also pet hair and other allergens. When choosing a vacuum cleaner however, it is important to understand a number of factors especially if you are looking for one capable of giving your tiles a clean shine. Here are some factors to consider when making your selection: –
Size Of Cleaning Surface
Before making your purchase, always consider your cleaning surface requirements. Are you dealing with a large space or small living space? Does the cleaning space have stairs? It is good to choose the right type and size of vacuum cleaner to suit all your cleaning needs.
Filter Device
When buying your vacuum cleaner, you will have to consider whether you want HEPA filter system or a conventional type. Cleaners with HEPA filters are ideal for trapping the tiniest particles whether they be dust, allergens or animal dander thus making them suitable especially if you are or have some asthmatic or allergic to any of these. However, you will also fine some conventional models to be of high quality which makes it possible for them to filter out a great percentage of these particles. However, HEPA filters are more superior and capable of trap up to 99.9% of particles from the surface.
Storage Space
Storage is also an important factor you should consider when choosing the best vacuum for tile floors. Mostly, you'll find central vacuums to be great in this area as they are easy to store due to their detachable units. They however come with large attachments and hoses which can pose some challenges to many homeowners especially those with limited storage space. Stick and uprights as well as canisters are also a little bit bulky but their cleaning efficiency is something admirable.
When choosing your vacuum cleaner, it will also be important to remember that different designs usually work well on different surface formations. Most units which offer powerheads and brushes might not be very effective on the tiles since they are not designed to work effectively on flat surfaces.
As such, always look for a unit that has attachments which are suited for flat surfaces or better still consider one with brushes which can easily turned off when not required. Some of the best shark vacuum cleaners have these options, something that makes them popular among many users. Always check a few reviews before making your purchase to help you make an informed decision. This could save you a lot of trouble and helps you find a reliable vacuum.