With SAT examination months almost seven months away, a ninth grader, high schoolers to senior year adults are gearing up for SAT preparation. Considering that the SAT is such a critical aspect of a student career, several misconceptions frighten the kids appearing for it.
To unburden the stress, today we are going to debunk some common misconceptions students have about the SAT: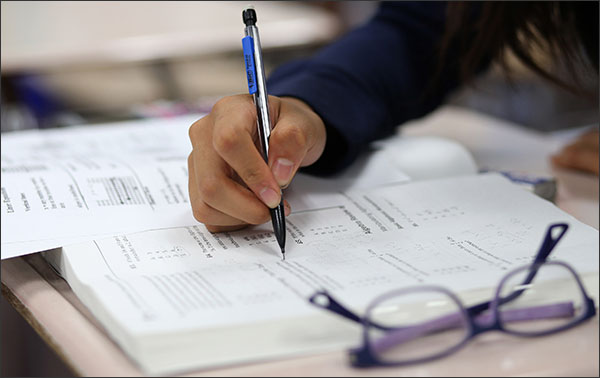 SAT accesses high-level of knowledge:
Wrong, SATs are about reasoning, logical and critical thinking. They are nowhere close related to what you have been taught in your public, private or homeschool. You don't have to cram on American History or political science to ace the SATs. It comprises of three sections: maths, writing, reading, and an optional essay. The test is made to check your basic analytical skills and no knowledge of higher education.
Students should take the ACT and SAT both:
This is not necessary. The student should give their full focus on only one exam so that they can prepare for it adequately. Having to distribute the time between ACT and SAT can take a toll on the score and their dream to land the best college. Students are advised to choose which test they would want to appear for, appropriately considering the advantages of each and then devote their time to prepare for just one exam.
Appear for SAT in senior year:
You would be making a grave mistake by only attempting the SAT in your senior year. Start from ninth grade, up until which you would have acquired the necessary knowledge and skills to crack the exams with a satisfactory score. Also, there is no limit on how many time you can appear for SAT exams till you graduate. So use this in your favor to give the test and if you're not satisfied by your score, re-attempt it with better preparation. Instead of pressuring yourself all the way only in the senior school, why not attempt it and see where you stand with the score demanded by the college of your choice.
SAT tutoring is not helpful:
This entirely depends on where you are taking your SAT tutoring classes. There is a specific after-school tutoring program where you can enroll yourself to enhance your vocabulary and comprehension skills to improve your speed in the SAT exam. As mentioned before, the earlier, the better, you can also enroll yourself in an elementary school program that tutors for SAT so that you get better exposure of the difficulty level of the exam and how to go about it.
Guessing will work for SAT exam:
This exam is going to decide which college you will graduate from and your career ahead. Do you want to play a guessing game on this one? Guessing answers have a higher probability of reducing your overall score than leaving the question. Just because there is no penalty for the wrong answer doesn't mean you should guess the answers. Similarly, it is not essential to get every answer right to attain that perfect score. Be strategic in your approach and prepare well; this is enough for you to land a good score and your dream college.
Now that we have cleared the misconceptions looming SAT, we suggest you start preparing at the earliest, enroll yourself in an SAT tutoring class, and give your best shot.