What is the Small Business Administration?
The Small Business Administration is an organization that was founded in 1953. It helps people get the funding and resources that they need in order to grow or start a small business. The headquarters are located in Washington D.C.
How the SBA can Help You
Help With Small Business Loans
Most people will need funding in order to start their small business. If you are in need of a loan, then you do not need to look any further than the SBA. Contrary to popular belief, the Small Business Administration does not give out any loans. They can help you qualify for a loan by providing you with a guarantee. They act as a co-signer.
It is easy for you to get assistance from the Small Business Administration. You will need to go to the lender directly and ask if they are affiliated with the SBA. The organization can also connect you with lenders who can help you.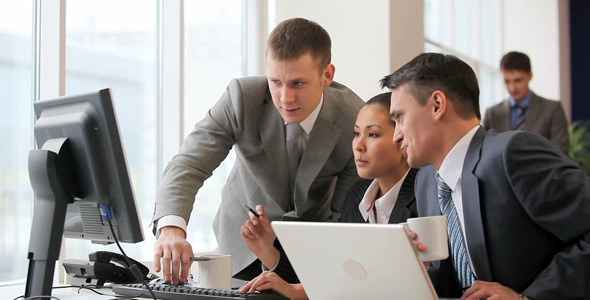 Getting a loan guarantee will require that you fill out a lot of paperwork. However, you will greatly benefit from having the Small Business Administration help you out. In many cases, this organization was one of the factors that determined whether people were approved for the loan.
There are several SBA-supported loan programs. One of the loan programs that you may want to consider using is the Basic 7 (a) loan program. These loans can be used for any business purpose. You can also take advantage of the 504 Go Loan program. This loan is specifically for equipment and property development. In order to qualify for this loan, your business has to be located in a specific area.
Additionally, there are SBA-supported loan programs for people who meet specific requirements. For example, there are patriot express loans for veterans. There are also micro loans available for people who are just starting a business. Capline loans are another option. They are for people who need working capital.
Entrepreneurial Development
Not only can this organization help you get the financing that you need to get your business off of the ground, but they can also help you succeed in your business endeavors. They can provide you with business counseling. This counseling can be done face-to-face or over the internet. There are over 1,800 Small Business Administration locations throughout the United States.
Additionally, you have the option of getting low-cost training. You can get this training from people who have already established themselves as entrepreneurs.
Disaster Assistance
One disaster can ruin a business. However, the Small Business Administration can help people who need to get back on their feet. You can get assistance for both property damage and economic damages. You can go the Small Business Administration office in your area in order to get help.
They can help you speed up the process of getting a loan. Keep in mind that these loans are just like the ones that you get to finance your business. They are not direct loans. They are guarantees to the lenders. There is also assistance available for self-employed people who are unemployed due to a disaster.
Cherokee Nation Businesses is the economic engine of Cherokee Nation, the largest Indian Nation in the United States. The Cherokee Nation Businesses portfolio of companies offers its partners and clients all the advantages of a tribal-owned, 8(a), SBA – small business administration, government contracting firm in Washington, DC.