Getting a visa is a painstaking process, no matter where you want to travel or work. In Northern Ireland, for instance, most people apply for Tier 2 General Visa. This allows them to work there without breaking the law.
While the concept of the visa is fairly simple and easy to understand by the vast majority of individuals, the application itself might be somewhat tricky. But don't worry, because we've got you covered. In the remainder of this guide, we'll show you how to make your Tier 2 General Visa, so you won't spend hours researching on the Internet and filling your head with inaccurate information.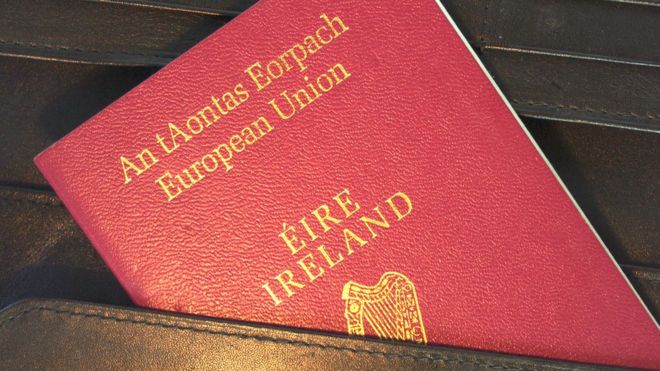 Step-by-step instructions 
First of all, make sure you need a visa in the first place. There are countries which Northern Ireland does not ask visas for. This will save you a lot of time and probably nerves. You can find the list on the Internet or the Home Office.
Your documentation 
In order to receive a Tier 2 General Visa, you will need the following:
Valid passport and ID
Proof that you've found an employer and a steady job
Proof that the said employer is in the register of the Home Office
Evidence that you're good with English (good in writing, speaking and listening)
Evidence that you've got enough money to support yourself during your stay
A Certificate of Sponsorship from the one that employed you
If these are not in English, for some reason or another, you will need to have them translated at a professional office. On top of these, you will have to provide a criminal record to prove you have no convictions, your set of fingerprints and a photo of you.
Apply online
Most people apply for their visas on www.visas.inis.gov.ie. The form is rather simple and the process is quick. Moreover, you will be guided throughout by the website. In some cases, you might be asked to submit your completed application form to:
Visa Office
Passport & Visa Office
114a Cromwell Road,
London, SW7 4ES
As you might expect, you will have to pay the fee for your visa. When you complete the form, make sure that you're applying for the correct type. After you've filled in the form, you will have to print it and send it, with all the documentation specified in the requirements, at the aforementioned address or the one specified at the end of the completion process.
A Tier 2 General Visa will be valid for a period of 3 years or less, depending on the terms of the agreement and the term of the visa itself. If you're going to work in Northern Ireland for less than that, then the visa will expire on the date on which your job will end. Obviously, you can extend the visa if you want and if you're eligible for it, in the first place.
Each type of visa comes, naturally, with its own set of requirements and fees. When you apply online, however, you will be guided by the software, therefore it will be a lot easier for you to get the visa sooner than later. Read everything carefully, so you don't make any mistake that you might not be able to correct.
Concluding remarks 
If you feel like you need more information concerning the visas for Northern Ireland, feel free to visit Northern Ireland Visa Services | Belfast Immigration Office. All the questions that you might still have will definitely be answered there.
We hope this guide was of help to you and that in a couple of months, you'll already be working in Northern Ireland.