Redecorating walls in your home is difficult, particularly in the kitchen and the bathroom. Since there are so many options available for these rooms, and you have other considerations such as hygiene, it's important to make sure that you consider all of the options that are available to you.
One of the best options that you'll come across is hygienic wall cladding.
If you haven't heard about hygienic wall cladding in the past, it is one of the best options that you'll find for your bathroom. It is specially designed to be perfect for bathrooms – which we'll explain in more detail later – and is a cost-effective option, suiting a range of budgets.
There are many cladding features that contribute to it being an attractive option for bathrooms of all sizes and budgets. In this article, we take a look at some of the key features of cladding, and what makes cladding so great.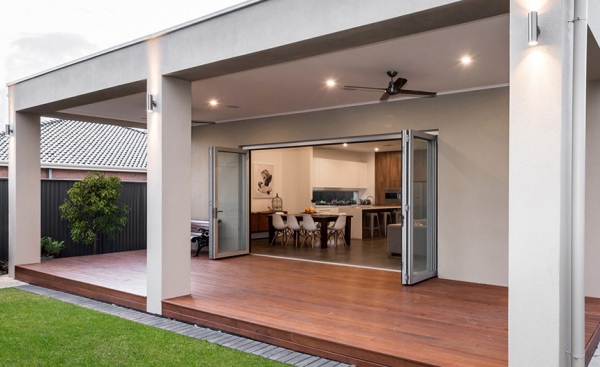 Hygienic wall cladding: Key features
Quick installation: Hygienic cladding doesn't take long to install; whether you have a little bit of cladding installation experience or none, installing cladding isn't going to take long. During the installation process, panels can be easily cut to the appropriate size, and the process is also shortened by the fact that you don't have to use grout on wall cladding. Since wall cladding is easy to install, it means that you can do it yourself; you're not going to have to pay hundreds for somebody to install your cladding for you.
Water-resistant: Water damage: it occurs regularly in bathrooms and can end up costing you thousands of pounds to resolve the damage. One of the main problems with tiles is the fact that water can seep into the grout lines, not immediately causing a problem but over time destroying the wall behind the tiles. Wall cladding is a water-resistant option for your bathroom, so water cannot get behind the cladding and cause damage to the walls of your bathroom.
Budget-friendly: One of the most important factors when making changes to your bathroom is budget; if something is really expensive, making changes to your bathroom doesn't seem so pleasant anymore. Cladding is a cost-effective option for your bathroom, unlike tiles. With cladding, you're not going to be spending a fortune to make the changes that you want to make to your bathroom. PVC panels come in many shapes and sizes but generally they are always going to be more cost-effective than tiling for bathrooms.
Easily cleaned: Hands up if you enjoy cleaning your bathroom. Anybody? No? Us neither. In fact, we doubt that anybody truly loves having to clean the bathroom. If you could possibly make the process of cleaning your bathroom quicker, is it an option that you would consider? Hygienic cladding is not only cleaned easily, but also quickly. Cladding has no cracks (or grout lines) that dirt and germs can collect in, which means that you don't have to painstakingly clean your cladding in the way you would tiles. A simple cloth will do to wipe down the surface of cladding, making your life much easier.
Hygienic wall cladding: Is cladding best for you?
Cladding isn't the best option for everybody; it just doesn't appeal to some people. However, we would say that generally cladding is the best option for the majority of bathrooms. With all of the qualities that we've mentioned above, you'd need a very good reason to not want cladding in your bathroom.
This article was written by Jack Mitchell with useful information from Cladding Depot. Jack is a Yorkshire lad who has a love of cinema, reading and gaming and works as a Digital Marketin Assistant.