Have you recently met with an accident, and sustained severe injuries?
Have you been meaning to file a personal injury lawsuit but have no idea how to go about it?
Well, worry not!
We are sharing some tips that can positively impact your injury case, reduce considerable burden off your shoulder, reinforcing your side of the argument and get you a justified  compensation for all the loss that you have suffered: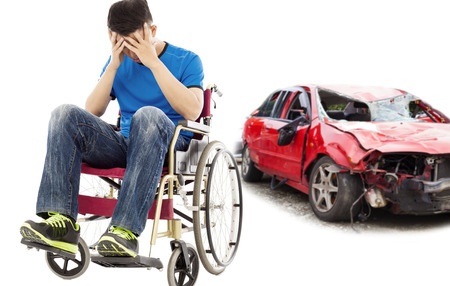 HIRE AN ADEPT PERSONAL INJURY LAWYER:
Hiring a proficient personal injury lawyer in Vancouver would be the first step in making your injury law case easy. Make sure that only after thorough research you've hired a personal injury lawyer or law firm. A properly done investigation will include: knowing about the lawyer's credentials, years of experience do they have in solving the personal injury cases; especially the one similar to yours, what is their charging policy, do they have a demonstrable success rate and more such pivotal questions.
Keep in mind to not let go of an adept personal injury lawyer or law firm, just because they are charging a tad bit high. But at the same time, be wary of those claiming to resolve your case at a suspiciously low or ridiculously high price.
BE INQUISITIVE:
Do not hesitate from putting forth your confusion or any query that you have related to any legal aspect of the case. The more your confusions would be resolved, the more confident you will be; if the case goes to court.
HEED YOUR PERSONAL INJURY LAWYER'S ADVICE:
Your injury lawyer has your best interest in their heart and hence will give you the right advice. Do not disregard their words. Take note of what they want you to do, and what they are refraining you from doing. Doing so will maximize your chances of receiving just compensation.
REVEAL EVERY MINUTE DETAIL TO YOUR LAWYER:
Never hide any details, documents or evidence of the accident from your personal injury lawyer. Every shred of evidence can be helpful in building a strong case against the culprit. These pieces of evidence and details will also be useful to you when you are negotiating with the insurance company for your compensation. Keeping the details from the lawyers might deprive you of justice, and your much deserved compensation.
DO NOT SKIP MEDICAL APPOINTMENTS:
Your medical records are going to be substantial in deciding how much compensation you should get. Never skip any medical appointment and make sure you have all the documents in good condition with you. Skipping the appointment or not following the doctor's recommendation will give off that your injuries are not that severe and you can do without compensation.
NEVER SHARE YOUR CASE DETAIL WITH ANYONE BUT YOUR LAWYER:
The only people who should know about the accident and the details of the case should be your lawyer and your family members. Never share any details, sensitive or insignificant, with anyone outside of them, as this can give the insurance company evidence to decrease your compensation.
NEVER SHARE ANYTHING ABOUT THE CASE ON SOCIAL HANDLE:
It would be in your best interest if you lay-off all social media channels for the time your case is in the court. Remember not to share any details on the web, be it on facebook, twitter, through blogging. Insurance companies are always on the look-out for an evidence that they can use to reduce the compensation to be paid.
If you haven't already, get yourself a competent personal injury lawyer in Vancouver whom you also can reach through their website or give a call to schedule a free personal injury consultation.