Everyone has a computer and laptop nowadays, gone are the days when laptops and PC's were considered as a luxury device. These amazing tech devices have now become a necessity. So, when we talk about computers or laptops  the motherboard is known as one of the most important parts and is often referred to as the heart of a computer or laptop . Almost all other components, like Hard disk, DVD drive, graphics card etc of the laptop are connected with each other through this crucial motherboard. In case, if it gets damaged, your laptop will not be able to function in any work.  A ruined damage motherboard can cost you much. That's why it's so important to take proper care of the motherboard.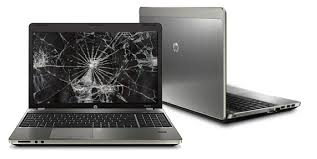 The motherboard of your laptop can be damaged or ruined for several reasons. This is why it's the wise thing if the user is already aware of this.  It's important for you to have some knowledge on the same matter so that you do not have to experience the loss of damaging the motherboard.
Try avoiding the below-outlined mistakes in order to take care of your motherboard.
OVERHEATING PROBLEM
One of the most common reasons for motherboard failure is the overheating issue. Almost every part of the PC or laptop is heat sensitive and, which is why it's important to store your CPU in a cool place and make sure that all the cooling fans of your PC are working properly.  Experts suggest computer and laptop users clean out dirt and dust from their system on a regular basis.
SEVERE  ELECTRICAL DAMAGE
There are a number of damages that can often occur to the motherboard during the maintenance of the laptop. When installing new devices, if the technician holds the static electricity on his or her hands, chances are it can transfer to the motherboard, thereby resulting in motherboard failure.
IMPROPERLY INSTALLED COMPONENTS
Few components of the laptop can cause a motherboard failure if they are not installed in a proper way. In some cases, even your system, won't turn on. Improper installation of the RAM and video card are some of the common sources of the problems because issues in those areas cannot be overlooked. Make sure that these all the components are properly seated and also check the processor.
To end it up, sometimes it's quite difficult to diagnose a ruined or damaged motherboard and sometimes it's pretty simple. However, if your PC or laptop  is randomly shutting down, or showing any hardware error, then it might be a clear sign of the motherboard failure. In case your motherboard is already damaged, get in touch with best laptop home repair service ASAP.