After so long working hours and in the hassle of our busy lives we sometimes forget to take care of our body hence which sometimes lead to some serious health problems which are even hard to be cured. Therefore, it is very important to take care of the body, be it any situation. As a proverb says 'Health comes first', until the time the body is not healthy it is difficult to perform even the day to day tasks.And in order to keep the body healthy and fit, it is very important to start with healthy eating habits. When we talk about healthy eating, it does not mean to eat that boring boiled food; it means to include adding more vegetables and fruits along with a good quantity of water.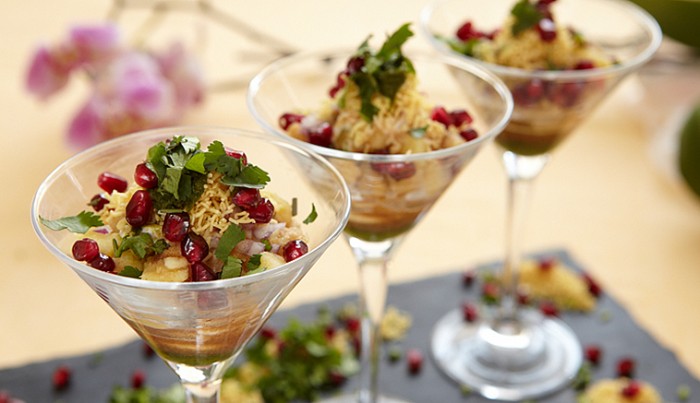 Healthy food is not always boring.Most of us when we hear the names of the vegetables like bottle gourd, turai or ridge gourd, bitter gourd, pumpkin.We all make faces, but the truth is if some innovation is added to these boring vegetables when cooking, even these can taste like delicacies. Today in the world of internet, nothing is difficult, with so many people getting connected over the internet, sometimes they share social views, political views and sometimes their favourite recipes too and they sometimes sound interesting as well. With a blend of all the unique cultures, people cooking the same food in all the different ways and make the same vegetable taste totally different is what can totally fit with the proverb "unity in diversity".
For a healthy body, it is important to have a healthy stomach or in other words a healthy digestive system.In order to get a healthy digestive system, it is important to include a healthy diet that has a plenty of vegetables and fruits that are full of fibres, and one such vegetable is ridge gourd or turai. Turai is not at all new; if we peep in the history, ridge gourd or luffa Acutangula was used to make medicines for skin, and due to its skin enhancing properties,it was popularly used in cosmetic treatments. Turai has different names in different states of the country like in Andhra Pradesh it is known as Beerakaya whereas, in Tamil Nadu, people know it as Peerkangai, Sebot in Manipur and Perchings in Kerala. Not only in India, but turai is quite often used in Asian cuisines especially in the countries like Japan, Philippines, and Vietnam. The vegetable is a rich source of Vitamin C, zinc, riboflavin and is full of antioxidants.
For all those who want a flawless skin or want a controlled weight, they must add ridge gourd in their daily meals, it is quite easy to cook and healthy to eat. Learn how to make turaikisabzi in different styles through various online cookery websites so that you can also turn this boring vegetable into something interesting.Adding a little innovation in your cooking style can make you a mind-blowing chef.