Planning to open your floral shop? Wow! However, jumbled with questions like how to start and what to do? Surely there's much more to do then just displaying flowers and plants throughout your lobby. I have mentioned few steps you can follow to make your shop the best floral shop, explore them: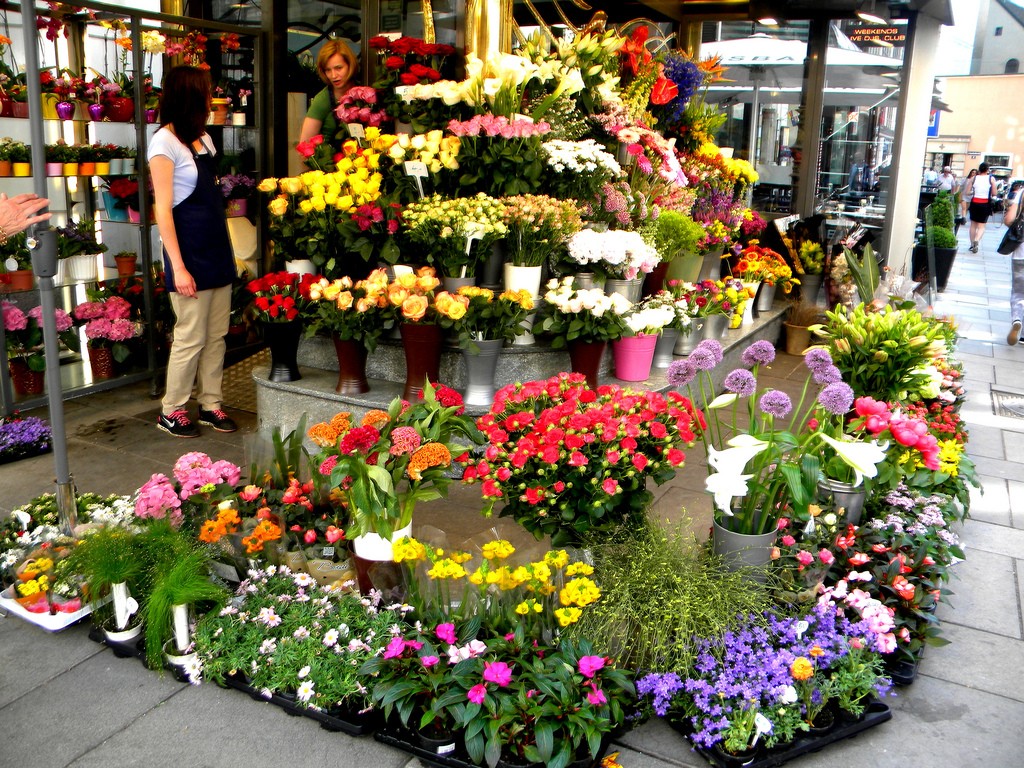 Decide Proper Architecture For Your Floral Shop – Step 1: Do you love to see gross things or unevenly placed products? No, right? You surely love to walk-in into rooms that look wonderful and where things are placed properly. Same applies to your customers. So your first step is to keep your floral design room separate from the floral display room. You will find broken stems, leaves, and litter on the floor, dirt, water spilled and greenery spread everywhere so for a successful flower delivery ensure that customers don't see this and just see the beautiful serene finished product.

Perfect Cooler Arrangements – Step 2: Make sure that your cooler should be placed at right place. As it's first thing customers see when they enter your flower shop. Ideally the cooler should be across the front door. Arrange the cooler with different flowers of various prices to egg on impulse buying. Just ensure the cooler is perfectly lit.

Furniture Setup – Step 3: What could be the next step in setting up your floral shop? Now you can install shelves along the walls and in center of display room. In doing so make sure that you don't make the space cluttered, keep eye-level space. Plus you can group particular themed items like holiday containers or baby gifts, for easy shopping. Moreover, if your shelving's aren't that great and attractive then you can make them attractive by your own, just cover it with fabric that matches the festive season, like red and green for Christmas or pastels for spring.

Outer Space Arrangements – Step 4: The books attractive cover is responsible for its selection. Hence, you should make sure the entrance of the flower shops looks elegant. Add a table and seating in your lobby area. Another thing you can do is add a height-table with stools which will permit you to showcase most important looks with your customers who can't be there for long. A taller table will serve great look in smaller display rooms. If there is enough space, you can make space for loveseat either padded chairs for individuals who accompanies with customer.

Check-Out Counter – Step 5: Wow! Now the flower shop would be looking beautiful, right? The next step is to create a designated check-out-area. Can say it as a reception desk or a counter-height table so that the customers can sign credit card receipts without bending down. Hang a board of "Check-Out" sign so that the customers can easily know where to pay and pick up arrangements. Ensure this area is little off from the display area, so that the display area customers can easily view the arrangements.

Give A New Look Regularly – Step 6: Finally you are done with everything! Congrats! Now the last step you should take care of is that you need to change the decorations regularly so that customers don't see the same monotonous look everyday. The flower shop should reflect the upcoming festival or season. Christmas decorations should be done lavishly as most of the customers are looking for decorated trees and wreaths displayed in your shop. Spring fall can be showcased with oranges and yellows, add pumpkins nearby Halloween and cornucopias for Thanksgiving. If your flower shop has enough space then replace the outdoor plants with pansies and autumn-colored mums in the fall.