With many countries that are slowly collapsing due to the economic financial crisis, it becomes extremely worrying for investors to put their money into foreign countries especially for the long term. In order to determine the best countries for stock markets to invest in, many countries must provide investors with a high opportunity and a bright outlook on chances on the stock market. Many factors are being put into consideration when planning in investing such as a government's genuine commitment to fiscal and economic reforms, central bank independence and also the chosen government workers to carry out the policies. Other factors include the ranking of attributes which are determined by GDP, Population and GDP Per Capital as well as potential natural resource digging.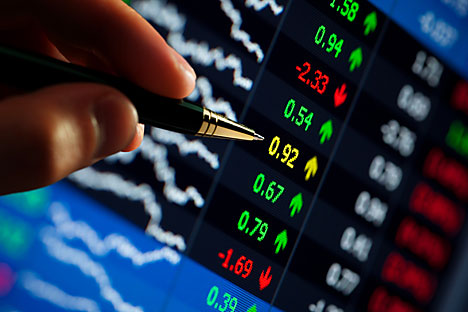 The countries listed below would bring great benefit in the stock market especially considering the potential found in the country.
The first would be the Philippines.
With the central bank being kept at the benchmark rate at 4% since September on the back of the oil's decline since June. Inflationary pressures are nonthreatening and the MSCI Philippines have been up to 21.42% over the last 12 months. With thousands of islands making up the tropical nation of Philippines, there's plenty of diversity along with abundant biodiversity that investors can find potential in investing stock markets especially natural resources for. Its economy continues to push and improve despite the natural disasters. The contrast from its declining inflows from Foreign Direct Investment (FDI), the Philippines continues to perform well according to United Nations Data. Many predictions indicate Philippines might have a great increase and receive more FDI from economically powerful nations such as China that look to maximize and benefit available labor from developing nations, including the Philippines.
The United States has always been the best option.
If someone is looking for a promising chance in stock markets. With many successful businesses and stock markets located in the US, it's no wonder many investors would consider putting money in the power nation. With an easy global access, many innovative firms IPO in the United States. An example would be Apple, an American company which is on the US Stock Market database, has most of its customers and manufacturers outside of the US. There are many other examples of other firms that aren't started by Americans but have IPO in America, which means investors do not need to put in a high proportion of their portfolio in emerging markets for exposure. It's also denominated in USD which is especially beneficial for people in countries with high currency ricks yet still has a consistent and innovative record of rule of law compared to other countries such as the UK.
Last would be an ever-growing Asian nation – Malaysia.
With a pro-business government and a highly skilled workforce, Malaysia is an attractive country to invest in the stock market too. It's still the top recipient for FDI despite the decrease in the region overall, according to UN data. A portal sponsored by the government aids investors to take advantage in the range of incentives especially with its cheap assets, investors would highly benefit from. High-quality real estates in Malaysia are among the cheapest in all of Asia. A condo in the main city Kuala Lumpur can be bought for around $3,000 per square meter – even cheaper than less developed cities in other Asian countries such as Hanoi or Manila. Not only this, foreign investors can buy land on a freehold basis. These factors are one of the reasons why Malaysia's currency, Ringgit, has started appreciating and probably won't stay at a low rate for any longer.
Angela Francis is author of the article. She is also a professional finance blogger and prediction stocks specialist. Angela is from Miami. She travels a lot and takes part in different financial conferences.