The answer is: there is no minimum score, although the lower the score means higher interest rate. Some lenders will give loan to borrowers with considerable low and bad history report. Yet, it may be really hard to find these companies, and they won't do it for all brands of cars.
In general terms, everybody bellow 500 is considered to have bad credit score – it will be almost impossible to get a car dealership to do a lend with that. Between 580 and 619 is considered low, yet there is a chance that some dealership will accept giving you credit, if for instance, you currently have financial capacity.
Also, if the borrower has been paying debts promptly for several months already (or a year depends on the company) the lenders may be keen to give them a loan. Yet, low credit score almost 100% means high interest rate.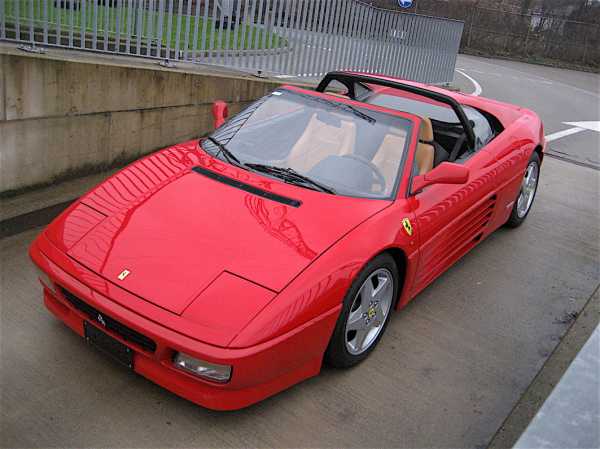 Credit Score for used and new Cars
According to reports given by the Business Credit Bureau Experian, the average credit score for new cars is between 711 and 714, for used car is around 654 or 655.
In case you get a score bellow the numbers mentioned above, there is always a chance to get a loan if you put considerable down payments or you have goods that can potentially be sold to pay a debt: house, cars, investments or overall active goods.
Furthermore, depending on your credit score and if you are planning to get a new or used car there is a typical interest in the loan.
For example, for somebody with credit score around 500 or 600 the typical interest rate for a used car is 15.72%, while a new car is 10.65%. As you notice, the interest rate for a new car is less for a used car, since generally it is required more credit score to access to a loan.
Buy-here, Pay-here for people with low Credit Score
If you need the car right away, but your credit score is closing the doors of most car dealerships and banks, you could consider approaching to a BHPH. Buy-here, pay-here are car dealerships that run their own small credit agency for car. The loan you get from BHPH is done directly with them, consequently you won't get the same conditions as if you were in a bank.
Often, people who purchase in these car dealerships have a considerable low credit score or bad credit history. The reason is that BHPHs buy and condition their own cars direct from drivers, therefore they don't need to deal with manufacturers or banks.
However, it is required that the buyer meet certain conditions. For example, they will always ask for a substantial down payment, besides asking the borrowers to have actives in their name: house or other cars.
Also, they put strict conditions to the payment: borrowers need to do monthly or weekly payments on time, otherwise they will repossess the car. Remember that repossession stays in your credit history for 7 years and affects your credit score.
Some dealerships put gadgets and trackers to the car (this is mentioned in the contract borrowers sign) in order to locate and disable the vehicle in case the person miss a payment. This security measure, although seems excessive won't attempt against the well-being of the person, due to the engine can't be turned off once the car started.
Although BHPH is not the smartest or best option to do a loan, they certainly are good if the borrower requires a car urgently. Yet, it is recommended that before asking for credit, have several months doing payments on time, create financial capacity and show the dealers ownership on collateral.
Laura Pájaro is an engineer writing for Hi Lo AutoSales: passionate for cars and finances, sea lover, addicted to coffee.