Accidents happen on a daily basis. As we drive on the road and run errands, we contend with bad roads, bad weather conditions and reckless drivers. Just as we try every way as possible to keep ourselves and loved ones safe while driving, some accidents tend to occur. So long as an accident is a result of an act of negligence from another driver, you may be entitled to file a law suit for justice and financial compensation for damages and injuries. Damages from the car accidents may include injuries sustained, medical bills, and much more.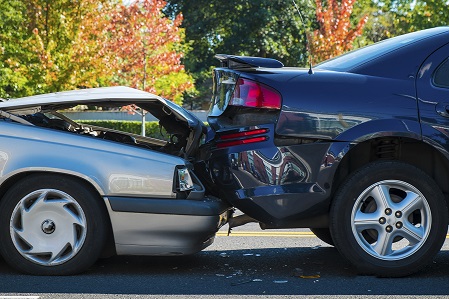 What is Auto Accident Law?
Auto accident law refers to the legal rules that identify the individual responsible for the injuries sustained and damages incurred from an auto accident. Just like the personal injury cases, the principle of negligence is also applicable to this part of the law.
What is Car Accident Law?
Car accident law refers to the legal rules that determine who should be held accountable for the personal and property damages resulting from a traffic collision. Like other cases in which negligence law applies, car accident litigation is governed almost entirely by state law. Before an auto accident victim may be compensated financially in the United States, the individual must prove the basic four elements – duty, breach, causation and harm. Every driver on the road has a duty, which is to obey traffic rules and regulations and also operate their vehicles sensibly. However, once an individual file a lawsuit for auto accident, the plaintiff will be required to prove that the defendant breached that duty. Evidence will include traffic surveillance video, blood alcohol readings, eyewitness testimony, and among others. Once it has been identified that the defendant breached that duty, the next thing to do will be to prove the element of causation which will show that the injuries sustained were a result of the crash and they never existed beforehand. Once harm is shown, the plaintiff may be entitled to financial compensation.
What to do if you have an Accident?
There are certain things to do when you have an auto accident. It is a violation of the law to leave the accident scene without reporting it, and this can aggravate into a serious charges as the accident may be considered a hit and run. When involved in an accident, the first thing to do is to call the police immediately, even if victims sustained no injury. If anyone is injured, call for medical help immediately. It is also very important to take not of the date, time, road description, weather condition and location of the accident.
If you have lost a family member or a close friend in an auto accident, you have the rights to seek for financial compensation for damages both economically and non-economically. Hiring an auto accident lawyer is very important when an individual gets involved in an auto crash as a result of an act of negligence of the driver.