"Roses are red violets are blue….I love you"
Red roses have been used as a symbol of love for ages. Lovers have been gifting their partners' bunch of roses as an expression of their love for eons for rose day gift. And everyone knows that when a bouquet of roses is presented to someone, it is a way to declare their love to them. Red roses denote passion, desire and love.
But how has the rose taken its position to be deemed as the true symbol and expression of love?
Red rose has often been used in literature, novels, poems, art and the list goes on. Well, we have a little history of roses and how it came into becoming a social status of love.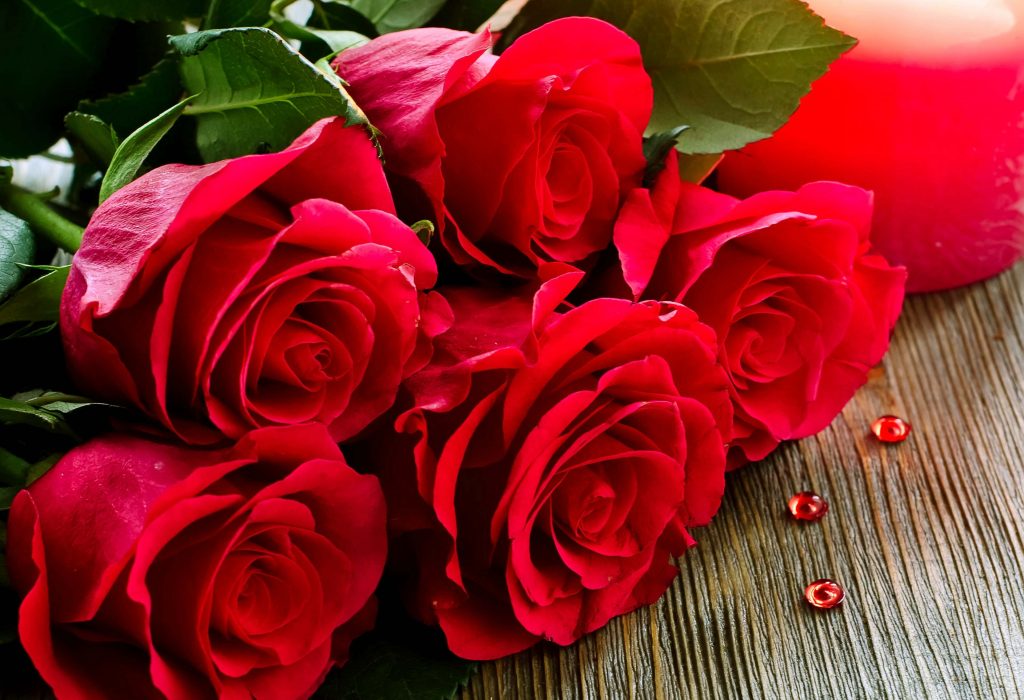 The red rose began its symbol of love from the Greek history and Roman iconography; it was connected to Aphrodite or Venus the goddess of love.  Later on in the medieval period it was associated with the Virgin Mary. And as the time passed by Shakespeare made his presence and the red rose had become a poetic standard and later on Gertrude Stein also played with roses in his works. Rose has reigned throughout the history as the ultimate symbol of passion and affection. Before you think of a Rose Day Gift, let's learn the basic significance of roses for a perfect rose day gift:-
Red Roses: The most significant among all the other color of roses is Red. And the meaning of gifting a red rose means that you love and respect your partner. A nice idea for a rose day gifts! An 'I Love You' card would do great with this bunch of red roses. A round of 9 roses also make it more prominent denoting your love for the one and only. Without really saying much simply gifting a red rose speaks volumes. So, whenever your throat goes dry and you can't find the courage to say those 3 lovely words, simply gift these red roses and she will see the hint.
Dark Pink Roses: This color of Dark Pink roses symbolizes appreciation and gratitude. A word of 'thank you' goes well with these roses. It also represents sensual feeling towards the opposite sex. So, if you're feeling a little naughty get a bunch of dark pink roses and have it sent to your girl at her door steps. A perfect bouquet for a rose day gift with 36 roses would do great for this expression of gratitude. A perfect color for a rose day gift!
Yellow Roses: Yellow Roses symbolizes true friendship and happiness. This color also sends a message of grace and beauty. So, if you happen to have a best friend this color could do the trick or if you happen to be friends with some you like, this color of roses would do a great job. Get a bunch of theses roses and have it sent to the girl you admire through another friend. How romantic!
White Roses: White Roses symbolizes innocence, purity, memories and honor. A bouquet fit for a queen! If you wish to treat your partner like a princess then maybe this color is just the right tone for your rose day gift.  White Roses are gorgeous and beautiful at the same time for the right rose day gift. Grab a bunch of theses roses and have them sent to your partner. A truck full of these roses would do great for the special day. White roses have been used by Christian brides for years as symbol of purity.
Purple Roses: The Purple roses are used widely for charming those ladies who love royalty and luxury. The purple color denotes royalty and richness. A bunch of these purple roses will definitely wow your partner. Why is it so special to gift a purple rose? Simply because they are rare and pretty pricey too. Have it your way and sweep your madam's feet off with a bunch of purple roses right in her door steps. A bunch of purple roses is truly a luxurious rose day gift for your partner.
Orange Rose: Orange captivates enthusiasm and energy for life. It also promotes new relationships, so in-case you are looking to make a 'Phraandship' with someone maybe you should get a bunch of these roses and gift it to the girl you admire. It's neither too forward nor too laid back. This rose color goes well when you are dating for the first time. A perfect gift for a rose day gift again!
Here it is Romeos and Juliets, the real reason behind the significance of rose as a symbol of love and rose day gift. Search your heart before the special day and decide which color you want to offer your lady love.
Have a fun-filled rose day!