A lot of South African businesses make the mistake of designing their beautiful new website or generating a sparkling new marketing campaign before they've done one key thing, and that's to think about who they're trying to target. All businesses want to market to people who might have an interest in their products or services, but without looking more closely at their customers, how do they know who they really are?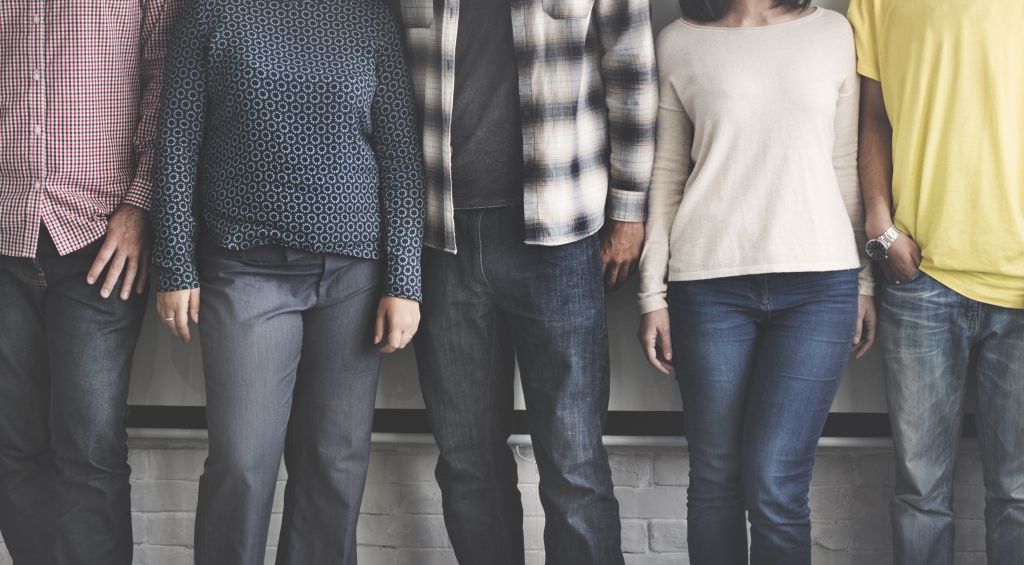 If you don't have a good idea about who your existing customers are and who new customers are likely to be, you will have no understanding of what makes them tick, how to talk to them and what kind of messages will resonate with them and capture their attention. The result is likely to be a marketing campaign that fails to get results.
Who are your Customers?
The first step you need to take to profile your customers is to generate as much information about them as you can, without breaching any data privacy laws of course. You might already have data about your existing customers, but if not, surveys, offers and order information can be an excellent place to start. Here are a few suggestions to help you collect customer data.
You can then start building a database of information which you can use to paint an accurate picture of your customers. Wonga South Africa, a provider of payday loans online, recently created an infographic based on their customer information. This is what they found: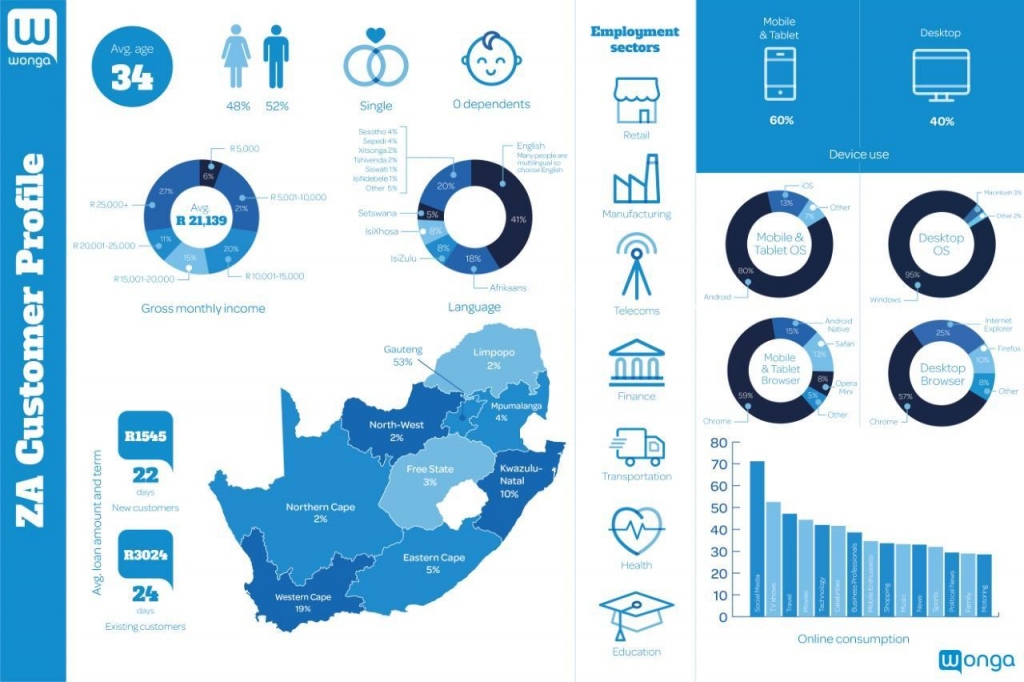 Next step – Profiling your Customers
Once you have sufficient data, the next step is to start creating a profile of your typical customer. It's likely your business will have a number of different products and services each aimed at different groups, so you'll probably have 2-3 customer profiles. For example, if you're a B2B company, you might sell to businesses in a range of sectors or to different decision makers within those businesses.
By the end of the exercise, you should have details about each customer group that includes things like:
Age

Gender

Role in the company (if B2B)

Publications they read online

Interests

Budget

The challenges they face

Any reasons they might have to not make a purchase from you
Leveraging your Customer Profiles
Once you have created a number of customer profiles, some brands even go as far as creating a persona. For example, David is a 43-year-old HR manager who works for a leading South African supermarket. He has an R100,000 budget to spend on a health and safety training course for staff on the shop floor. He wants to make sure the provider has specific experience in the food and drink sector and understands the specific risks they face.
Once you have created a persona, you can think about the particular marketing messages that will resonate with each, and where the most appropriate place to advertise might be. You might even find that there are particular products or services you could tailor to meet the specific needs of different customer groups.
When it comes to customer profiling, the devil is in the detail. The more information you have about your customers, the more effectively you can target them. The result, hopefully, is a marketing campaign that delivers a greater return on investment.
Have you created customer profiles in the past? And more importantly, did they work? Please share your thoughts in the comments below.