Any parents know that it is important for them to obtain the right type of health insurance. This will protect their family in specific medical situations, because people will eventually get sick and they need to be treated. Unfortunately, many people are still not familiar with details of health insurance although may already have one. There are different types of health insurance and one of them is known as Consumer-Driven Health Plans. It means that by using this plan, we are able to choose our own primary healthcare provider. With standard health insurance, we will need to go to specific hospital, clinics, drugstores and doctors that are included in the insurer's network.
In many cases, consumers are stuck in deciding and choosing one off the list. Many families are reluctant to stop seeing a family doctor who has been proven reliable for many years. Often, we need to go to different doctors in the list, until we find one that we are comfortable with. Due to this reason, the number of consumers who are choosing consumer-drive plan plans is rising steadily. There are different factors for this. Consumers and health professionals are often frustrated by the complexity and restrictions imposed by standard health insurance plans.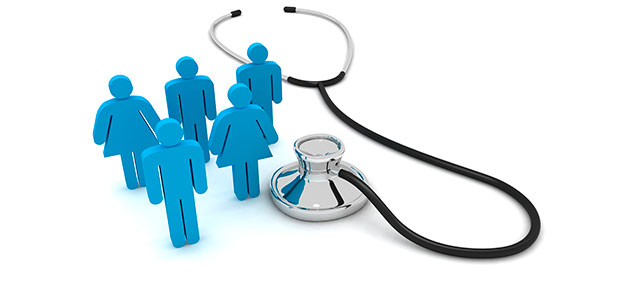 With the implementation of consumer-driven health plans, they hope that the intrusions of health insurance providers in the practice of medicine can be reduced. This situation should also restore confidence in the health industry and the comfortable relationship between doctors and patients can be established. People will be able to eliminate middle-men and consumers will be more comfortable in using the plan. However, the plan could represent added complexity, because various health service providers could use different pricing. The insurance company may still be rather reluctant to allow consumers to go to specific health service providers due to excessively high pricing.
In this case, consumers also need to cooperate by choosing health service providers that they are comfortable with, but still provide services at reasonable costs. With standard health insurance coverage, many consumers are often frustrated by higher co-pays and deductibles. In some cases, some of the prescriptions are no longer covered, although they were in the past. Consumer-driven health plans should provide more control and protection for consumers. It is possible for them to properly manage their own health strategy and expenses. This simple fact, should immediately tell us why consumer-driven health plan can be a real attractive option.
Some standard health plans also don't cover specific medical conditions, while consumer-driven health plans often do. These plans are designed to give us more flexibility and protection. However, it is still important for consumers to check what kind of treatments and prescribed medications that are covered by the consumer-driven health plans. With such flexibility and coverage, it is obvious that we may need to pay for somewhat higher premium. But, if we are finally able to spare more money and we want to give more protection for the family, consumer-driven health plan is a good solution.