More than six million car crashes occur in the United States every year. A significant number of passengers are injured in road crashes. According to the National Highway Traffic Safety Administration, 2.34 million people were injured in automobile accidents in 2014.
An auto accident can ruin your life. Dealing with your damaged car, liability issues, and even injuries can take its toll. We have listed below ten steps that you need to follow if you are in a road accident. These steps will help you deal with the ramifications of a car accident.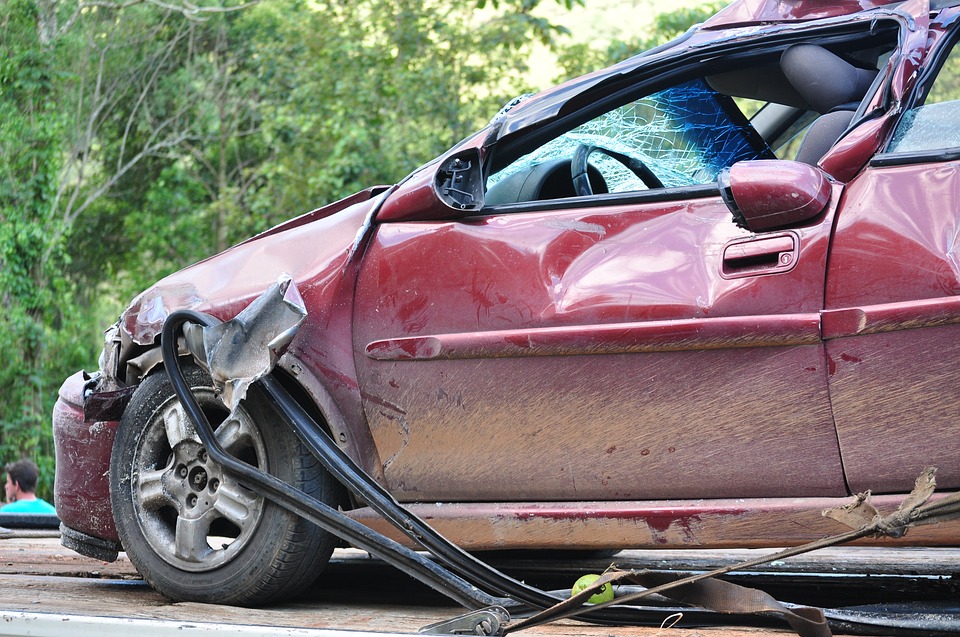 1. Stay At the Crash Scene
Never leave the accident scene until authorities have arrived. Running away from an accident scene may lead to serious complications. For instance, you may be charged with a hit and run if someone was injured or died in the crash.
2. Check If Everyone Is Okay
Make sure that everyone involved in the accident is okay. If an injured person is unable to move, he/she may have sustained a serious neck or back injury. Do not try to move such passengers until a qualified medical officer arrives. If possible, move your car to a safer area and wait for the authorities to show up. Keep an eye on the seriously injured victims.
3. Call 911 Immediately
Once you have made sure that everyone is okay, call 911 immediately. While speaking with a 911 operator, describe your situation in precise words. Try to remain calm when speaking with the operator. Provide your location details and the extent of your injuries.
4. Take Snapshots of the Crash Scene
If you have a cell phone with a camera, you can take pictures of the crash scene. But first, make sure that everyone involved in the crash is safe. Stay with the seriously injured passengers until medical help arrives. You can start taking pictures after the medical help has arrived. Take the photos without interfering with the police investigation.
5. File the Accident Report Accurately
It is better to file a police report even if the accident was a minor one. Usually, the police will begin an investigation as soon as they reach the scene. Tell the investigating officers exactly what happened. Do not exaggerate the facts or mislead the officers. Describe your injuries properly without any speculation. In most cases, crash injuries become apparent in the hours after the accident. So, tell the officer that you are not sure of the injuries. Make sure the statements made by others involved in the crash are accurate.
6. Exchange Insurance and Contact Information
The police may not show up at the crash site if it was a minor accident in which no one was injured. In case the police don't show up, you should exchange insurance and contact information with others involved in the accident. You should also get contact information from witnesses so that your attorney can contact them in future.
7. Call Your Insurance Company Immediately
You should immediately notify your insurance company about the car accident. Describe the entire incident as accurately as possible. If your policy covers medical benefits, the insurance company will pay your accident-related medical bills. The insurance adjuster will ask you to submit a copy of the police investigation report.
8. Obtain the Police Report
The investigating officer will provide you with a police report number. You will need this number to obtain the police report from the respective police station. It plays a critical role in getting an insurance coverage and filing a personal injury lawsuit.
9. Hire a Competent Personal Injury Attorney
If the settlement offered by the other party is not enough to cover your medical bills, your lawyer may advise you to file a lawsuit. A competent attorney can help you maximize your compensation. A local attorney knows local law enforcement officers, doctors, and the local court preferences. Therefore, you should choose an attorney from a jurisdiction where your case is being processed. You can ask your personal lawyer if he/she can recommend a local personal injury attorney from that jurisdiction. There is no point in hiring personal injury lawyers from Wappingers, if your claim is being processed in Los Angeles, California.
10. Collect Accident-Related Documents
Make sure that all valuable information is documented properly. This information includes phone numbers of important persons, a copy of the police report, photographs of the crash scene, personal injury claim number, and insurance company details.
Although we drive safer cars on much safer roads, most drivers are likely to be involved in a car accident at least once in their lives. Being the most cautious driver doesn't save you from a negligent driver. After you're involved in an accident, you must take certain steps to ensure the safety of everyone involved in the accident and to protect your legal rights. If you follow these 10 steps, you can get through the aftermath of a car wreck as effortlessly as possible.