When you're creating an online course, it is not enough to add quality content; it is also important to make sure that your learners are constantly engaged in every part of your course. This is because, while having good content is key to empowering your online learners, presenting your e-learning course in such a way that they are hooked on it is what will make them complete their training, and this is the true measure of a successful online course. Read on to learn the four important steps when preparing an online course.
Plan and Organize Course Content
Begin with planning the course content. Identify your learning goals and objectives. Be specific when identifying your goals as these will form the framework of your course content. During this process, always keep your target audience in mind and focus on what they would need to know or achieve once they have completed the online course.
Then organize your online course content by dividing it into modules and learning paths that will make it easy for the learners to digest all the information. Be sure not to provide too much information in just one module. You want each part to thoroughly discuss the topic and engage the learner, so decide on the best format to use to effectively present content in every module.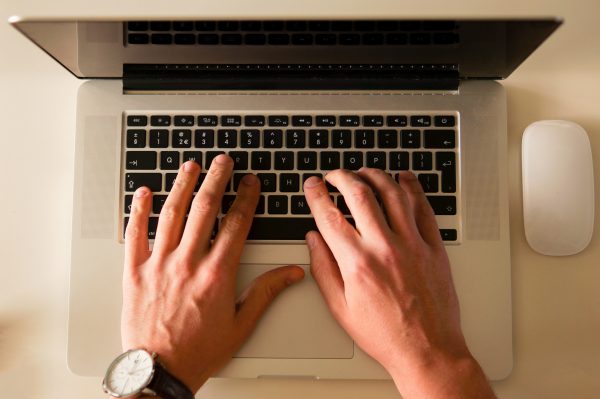 Create Content in Various Formats
After the planning and organization stage, the next step is to actually create your online course content. It is vital to align your content with your course objectives and use the appropriate formats that will best present the information so that it is easily digestible and engaging to the learners. There are various formats you can choose from – PDF document, PowerPoint presentation, gamification, or short video tutorials.
Keep content concise and straight to the point. Also bear in mind that most e-learners prefer to access their online training using their mobile gadgets, so make sure that your online course is suited for both desktop computers and smartphones or tablets. Using the right colors and font types is also very important. Choose fonts that are easy to read, like Arial, Verdana, or Tahoma. As for colors, research on color psychology and select the hues that are aligned with the theme of the online course.
Conduct Beta Testing
Once you are done creating the course content, don't plunge in just yet and sell your course right away. Invite a few people to test your online course. You ask have family members or friends that reflect your target niche to navigate through your course and go through the modules. When you teach online via the e-learning platform, it is crucial that learners are able to smoothly go from one page to another and find what they need. Once your beta testers are done, get their feedback and make the necessary changes before you actually launch your online course.
Get Feedback from Your Online Learners
So, the beta testing is done and you have launched your online course. The next step is to get feedback from your online learners to see if there are parts that need to be fine-tuned. You can ask them to complete a survey after completing the course. Another way is to see if there are certain parts of the course that constantly deliver low scores across the e-learners. Once you have identified these parts, reach out to your learners and get their suggestions on what needs to be improved.
Creating a successful online course depends on how the learners are able to absorb all the information that is presented to them. By following these steps, you can be certain that your online learners will have a positive learning experience and be able to successfully complete the course.
Michelle Gonzalez has been writing for SMEs across the United States, Canada, Australia and the UK for the last five years. She is a highly-experienced blogger and SEO copywriter, writing business blogs for various industries such as marketing, law, health and wellness, beauty, and education, particularly on e-learning platforms such as www.teachable.com.