Saree is a beauty of itself. The most traditional outfit for an Indian woman is a saree. Sarees are of different types according to its fabrics, print and pattern work. No matter where you go a beautiful saree will stand out. But it requires right draping, accessories and makeup to complete the whole style. Accessorizing a saree is the foremost part. It does not have to be a heavy jewelry or bold makeup every time. All you need is the appropriate thing to team well with a saree. That can be a simple bangle, or maybe a 'bindi'. A minimalist look is always good for any formal or homely occasion. Whereas you can work on bold look with stunning jewelry on a wedding ceremony.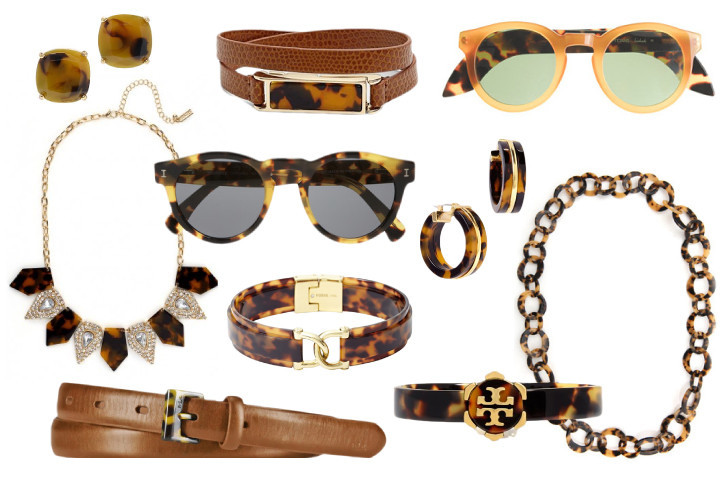 How To Accessorize Yourself In Saree
1.  Always go for the right color that will compliment your skin complexion. Dusky or dark skinned people should always choose dark colors not loud colors as they will cover your overall style statement.
2. Pairing up with jewelry is the next part. A saree is incomplete if you do not pay attention to get a few accessories matching your saree. Of course do not overdone yourself with heavily worked jewelry. Separate your accessories according to the occasion you are attending and the time of the day. A bit heavy style looks good at night. In the day time festival simple look is much appreciated. Kundan jewelry goes with chiffon sarees with zardosi works. And for handloom sarees a thin chain along with small earrings look stunning. An accessory enhances your beauty and the saree. So if you do not work well then it might ruin your day.
3. Pay attention to your body shape, complexion, occasion and design of the saree. Each type of saree requires specific makeover and accessories. Say, if you opt for kalamkari sarees, you will require a pair of ethnic style earrings along with a copper, finish or silver bangles. Wear a saree that will drape your figure well and you will be able to carry it.
4. Look closely at your face shape. Faces such as round, oval, square or heart shape requires different types of accessories. Wear earrings keeping this in mind. A long earring suits oval faces and round shaped faces look good on smaller earrings.
5. Proper bindis can give you the effect of charming look. Nowadays designer bindis are in vogue. But you can choose simple solid color bindis as well. Various decorative bindis are available in many shapes and sizes. For regular wear bindis should be simple. For occasion purpose bindis are preferred to be heavily designed.
6. Carry appropriate handbags is a major part of our style statement. And with ethnic wear such as sarees, handbags, clutches or purse should be matched accordingly. It is advisable to avoid embellished bags to formal places. Use them for parties. Few colors like black, brown and white are always perfect for every occasion and festivals. And ethnic style handbags made of silk and jute are also of much appeal.
Finally it is to be remembered that the success of a saree remains on the person who carries it. If you cannot handle what you are wearing, it will be a mess then. And the next thing comes is accessories which just not include jewelry, but also the right blouse color and designs, matching petticoats along with proper footwear.