Electric shavers are one thing any woman will find reliable and excellent. Well the market is flooded with variety of electric shavers such as rotary or foil, corded or cordless and wet or dry. One has to consider various factors while buying the electric shavers. Apart from this electric shavers are available at various range and based on your budget, you can select best electric shavers that will serve all your requirements.
Here are few tips on how to pick good electric shavers for women. Searching for electric shaver becomes easy when considering these key features.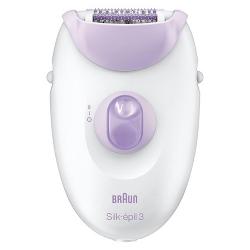 1.Rotary or Foil
There are two best types of modern electric shavers in the market i.e, rotary or foil. This in a way means that you can select from the two as they fundamentally work in a similar way. The rotary electric shavers have three round heads and rotating cutter due to which it gives excellent results in cutting hair of hard areas.
While on the other hand, the foil electric shavers are ultimate shavers used for shaving in back and forth motion. Foil blazer are best for women who shave on everyday basis and have sensitive skin. It has thin metal foil that prevents razor from direct contact with the skin. However, this is not an ideal shaver for trimming long hair. Both the razor varies depending on foils and number of heads respectively.
2.Power Source
This factor plays one of the crucial role when buying electric shavers. You can select between  battery and rechargeable. Electric shavers are usually rechargeable which makes them most suitable. One of the best electric shavers are those having digital countdown display. This display shows how many minutes are left before you need to recharge it again. Such shavers are very convenient and reliable.
3.Dry or Wet
Based on your preference, you can choose between dry or wet electric shavers. One thing you need to note down is that, it is advisable to go for versatile electric shaver that can be used anywhere and anytime.
Usually, dry electric shavers are recommended as they can be used to shave dry skin. There are electric shaver that are used as both wet and dry shavers.
Girls having acne or sensitive skin are advised to use electric shaver with shaving cream or gels.
4.Price Range
Indeed, it is tempting to go with cheapest electric shavers but in reality they might disappoint you on basis of efficiency and quality. A high quality razor will last for long time, so is worth paying for quality. It will be good if you will set a budget prior based on your requirements and stick to it. As there are many shavers available at various ranges.
Keeping the above tips in mind will help you find a good electric shaver fulfilling all your requirements at an affordable budget.