Herbal medicine has been fundamental to traditional Chinese medicine for centuries. These herbal therapies are usually a combination of as many as thirteen different herbs, steeped in hot water and drank to provide relief for various ailments. In addition, some herbs are consumed as powders, pills, honey pills and/or spray-dried concentrates depending on their properties and mode of action in the body. Today, we'll discuss some of these herbs and how they were used in ancient China centuries ago.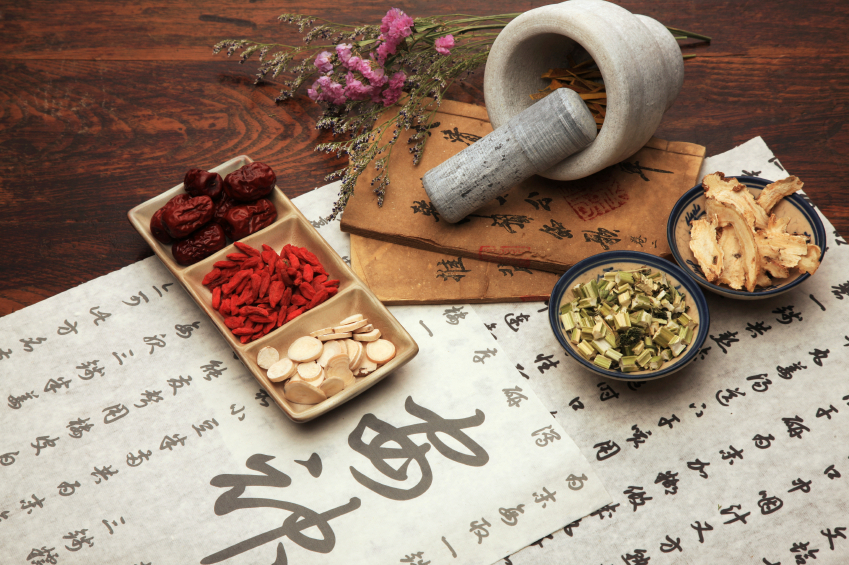 Jin Yin Hua (Lonicera/honeysuckle flower) The honeysuckle flower has been used to provide relief for sore throat and other cold and flu symptoms. In combination with other herbs, it was used to treat swine flu as well as acute bronchitis owing to its potent antiviral, antibacterial and pharmacological activity in the body. It also has some anti-inflammatory abilities.
Zi Hua Di Ding (Viola flower) The viola flower is also known as the Chinese violet or purple flower earth herb, and it was used for its anti-pyretic (fever-reducing) and anti-inflammatory properties. It is usually used to remove toxins, dissolve masses, clear fever and is also a well-known remedy against toxicity and swelling following snake bite. It can sometimes be used to control bacterial infections and is associated with the liver and the heart.
Huai Hua (Pagoda flower) The Pagoda flower is also called the Sophorae flower, and is a useful remedy against abnormal bleeding disorders such as excessive bleeding on menstruation and hemorrhoids.
Ju Hua (Chrysanthemum flower) This is a common remedy to treat high blood pressure, irritated and dry eyes and headaches. Chrysanthemum is usually combined with honeysuckle to treat arteriosclerosis and control high blood pressure. It is also said that long-term use of chrysanthemum tea can prevent aging, as well as improve the wellbeing of the lungs and liver.
Hong Hua (Safflower) This flower is also referred to as the Carthamus, and it is a red flower that can be used in treatment of menstrual dysfunction, to improve circulation and dissolve blood clots. You can also use it for the treatment of flat warts, heart disease and joint pain. Safflower is one of the Chinese herbs that are useful for those with high triglyceride levels, which can lead to high blood pressure, arteriosclerosis and/or diabetes.Research has also found safflower to be beneficial as a herb that nourishes blood, increasing its volume and reducing thrombotic risk factors. It is found to reduce myocardial oxygen consumption, arrhythmia and ischemia by supporting coronary blood flow.
Xin Yin Hua (Magnolia flower) Magnolia flower is a well-known remedy for those suffering from chronic sinusitis and/or nasal congestion. Drinking herbal teas with magnolia flower among other herbs can improve chronic sinusitis, if done daily for about six weeks. Fermented petal extracts from magnolia are showing promise as anti-cancer and antioxidant agents.
Lian Zi Xin (Lotus flower) The lotus flower can be used to correct bleeding disorders including chronic nose bleeding as well as fever and irritability. Traditional Chinese medicine incorporates all parts of the plant for various uses, including its stem, leaves and seeds.
Author bio: The author is an extensive and passionate researcher of alternative treatments including herbal medicine. In his work, he has discovered many useful herbal treatments, and has shared many articles on health and wellness. Click here to find out more about capsules from kratom products and purchasing options.