Here are the top eight reasons why someone would choose a career in construction.
Demand is High for Construction Work
Construction workers are in demand. According the Bureau of Labor Statistics (BLS), employment in construction is expected to increase by 11% from 2016 to 2026, which is above the nation's anticipated growth rate of 8% for all occupations. It's not surprising that the industry is growing. As the U.S. population ages and baby boomers retire, the jobs that they're leaving need to be filled.
Employment for certain construction trades are projected to rise faster than the industry as a whole. The BLS reports that employment for ironworkers is expected to rise by 13% from 2016 to 2026, while demand for plumbers is projected to increase by 16% over the same period.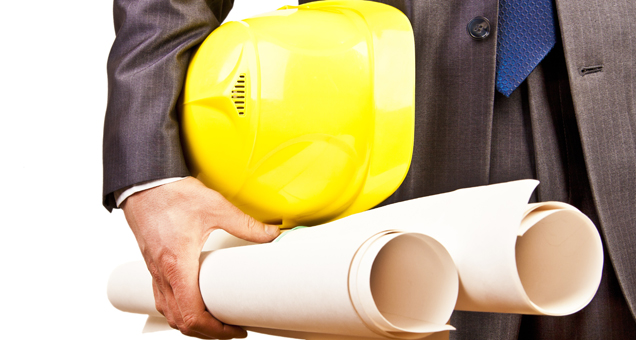 Construction Jobs Can't Be Exported
Unlike many other industries, corporations can't export construction jobs to get cheaper labor. Whatever the nation needs built has to be built on-site in the United States.
A Four-Year Degree for a Construction Career Isn't Necessary
While many jobs in construction don't require a four-year degree, the necessary education often takes the form of an apprenticeship. It is paid on-the-job training that involves working under the supervision of someone who is experienced in the chosen trade. Generally, an apprentice has to be at least 18 years old and have a high school diploma. An apprenticeship is the typical educational path for the following jobs:
Boilermaker
Electrician
Elevator Installer and Repairer
Glazier
Ironworker
Plumber
Sheet Metal Worker
When the apprenticeship ends, the state may require the apprentice to get a license. License requirements vary by state, but some states do mandate that the apprentice pass an exam to receive a license. Then the former apprentice becomes a journeyman and can work without supervision.
Some construction jobs do not require formal education. Drywall installers, roofers, floor installers, painters, and tile installers are examples of jobs in that category.
Put a College Degree to Work
A college graduate who has a bachelor's degree in civil engineering or construction management is well-suited for a managerial career in the industry. Workers in managerial roles have responsibility for planning and managing the project. These jobs can have a variety of titles such as project manager, general contractor, or project engineer.
Get Paid Well in Construction
Jobs in the construction industry have a higher median wage than the country as a whole. The BLS reports that the median wage for construction workers in 2017 was $44,730, which was much higher than the country's overall median wage of $37,690.
Wages vary widely among the different roles in the industry. The BLS reports that the median wage for an elevator installer was $79,480 in 2017, but $37,960 was the median wage for painters that year. Clearly, having a skill pays off in this industry.
Take Advantage of Advancement Opportunities
This industry provides numerous advancement opportunities. An experienced tradesperson can move up to become a foreperson, supervisor, or manager. There are many ways for someone with construction experience to become an entrepreneur.
Job Satisfaction in Construction
Construction jobs provide a job satisfaction that few industries can match. Unlike paper pushers, construction workers can see their progress at the end of the workday. The projects completed by construction workers have a lasting impact in their communities for years.
Avoid Boredom
Each day is different and every project is unique. Construction workers get to use their creativity to solve the new challenges that each project presents.
Choosing a career is a big decision. Being informed makes the decision process easier.
AC Owen is an OKC construction company providing construction career opportunities for those who wish to work with a progressive, growing Oklahoma City construction company.