The right type of flooring option is the key to an efficient and safe fitness facility or gym. So, if you are planning to set up a new fitness center or refurbishing an existing one, it's crucially important that you choose the most suitable floor your fitness needs and purposes. If you are looking for the flooring that is both contemporary and durable, then rubberized flooring is the only answer for you!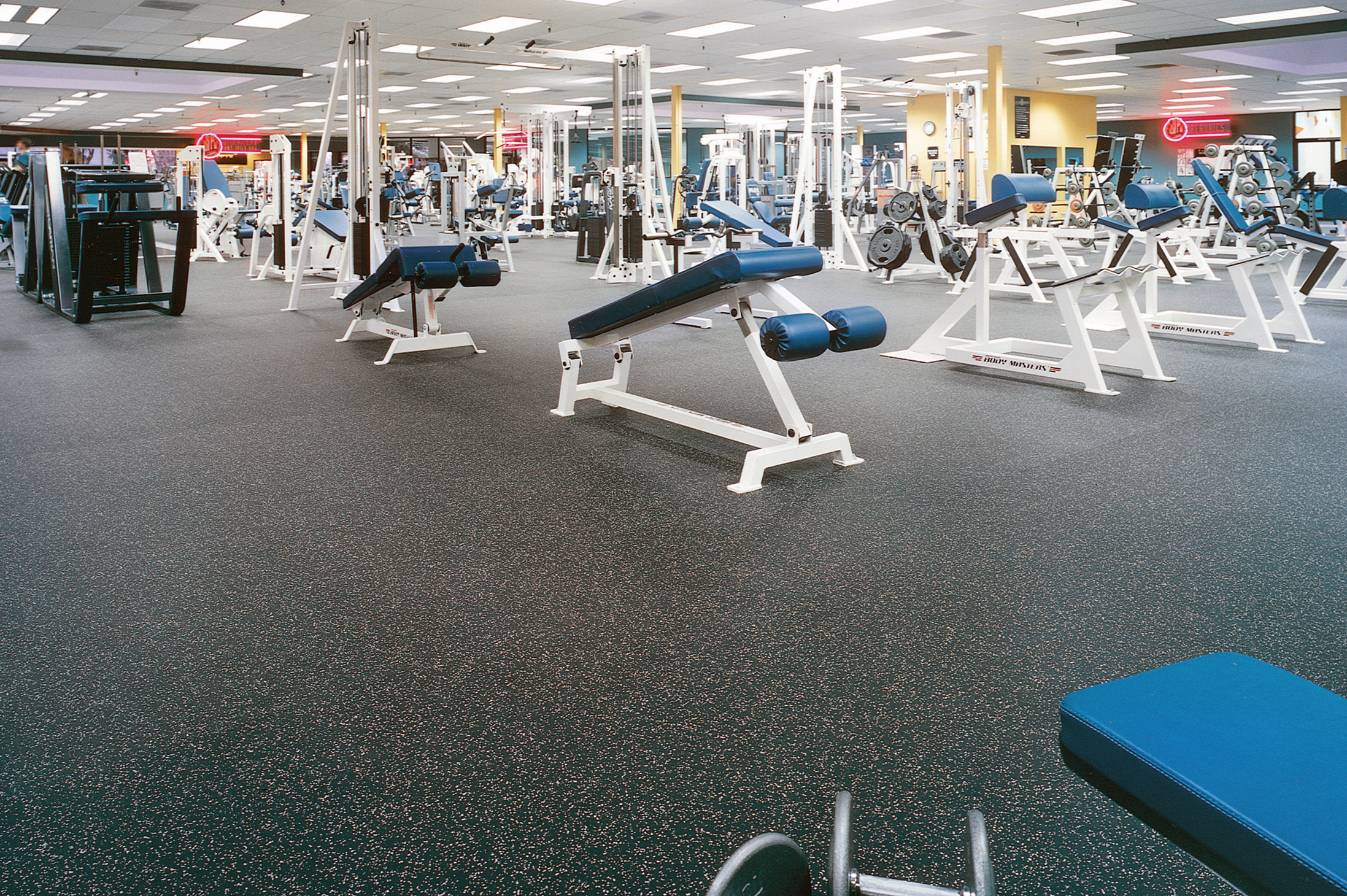 From offices to gyms, restaurants, and shops, rubberized flooring is a popular choice for constant high-foot traffic spaces due to its hygienic and practical properties. Regardless of its tough image, rubber athletic flooring or rubberized flooring is quite soft to the touch and also comfortable to step on. Resilient and good quality, if taken care of properly it can last for more than 20 years, that's the reasons why is growing popularity for commercial and residential properties too. High-quality rubberized flooring reduces stress on bones and joints, absorbs shocks and also protects your fitness center floor from severe damage.
IMPORTANT THINGS TO CONSIDER WHEN BUYING RUBBERIZED FLOORING FOR YOUR FITNESS CENTER.
COST OF RUBBERIZED FLOORING
One of the greatest advantages of rubberized flooring is that it's reasonably priced and its longevity makes it an affordable choice for your fitness space when compared to solid wood or other types of flooring options. Well, on the downside, the rubberized flooring is not available on high street physical stores. You can purchase the rubberized flooring from specialist stores and online suppliers, happy to supply samples.
THE MATERIALS RUBBERIZED FLOORING IS MADE FROM
Nowadays, most of the rubberized flooring is made from a by-product of crude oil, called synthetic-butadiene rubber. The natural rubberized flooring is made from latex, available, along with a few small suppliers of recycled rubber material. So, if you want a sustainable flooring material, you can check with the supplier, as natural rubberized flooring tends to be renewable raw material.
MAINTENANCE OF THE RUBBERIZED FLOORING
Maintenance within the cost should be as low as it's possible as having to pay more for maintenance than buying is surely not desirable. It's very important to make sure that the material of the rubberized flooring you choose for your fitness space is easy to clean up, resistant in time and also reasonable enough for you to get it replaced in case of wear and tear.
IT'S YOUR TURN
Rubberized flooring is the contemporary and flexible option could be the perfect choice when it comes to gym or fitness flooring. So, if you are sure about buying rubberized flooring for your fitness space, then don't forget to consider the above-mentioned points.