The newest creation of style is called fashion. India is a land of culture and tradition. Here, depending on the functions people used to wear different clothes. Everyone wants to look good on his or her own way. Considering the fact that different people have different styles, the world of fashion comes up with newer variety day by day. Women are taking fashion into thebig way, but now a day's men are also very conscious of the fashion and trends. Whether it is festivals, parties or profession whatever it is, fashion is always there reflecting the attitude.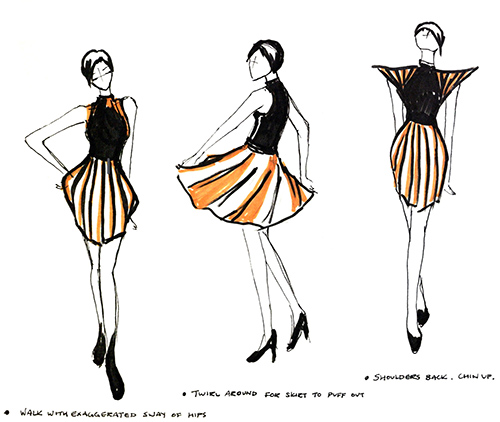 Fashion from the Old Days:
Fashion not only highlights the social history but it also highlights the needs of ahuman and cultural aspect of thevarious time period. It even changes with different political periods. In British days, Indian high societies were strongly influenced by British fashion style, and the western clothes became astatus symbol in India. In 1940s fashion was relatively simple and functional. In the 1950s, narrow waist and balloon skirt became popular and Khadi garments are also an adoption by people those days. The changes in lifestyle in the 1960s have brought a versatile change in thefashion world. In the 1970s, traditional outfits became popular internationally. During the 1980s and 1990s, television and advertisements gave a new edge to the Indian fashion industry. It has influenced western designers, new designs and patterns. In those days, thecorporate look was the style statement.
Fashion At Present Day:
Along with the changes of our lifestyle, culture, society fashion also brings new eras. Today fashion doesn't really mean the glamour or the urge to follow the trends. It is much more a way of living your life. It reflects your inner beauty. Now people don't run for the trends, but they have more belief in comfort. Fashion in India is a growing industry. Fashion designers produce International fashion week and annual shows in the major cities of India. It has a huge range of designer clothes from wedding ceremonies to sportswear, formal wear to casual wear. Now a day's Indo-western clothing in fashion is very popular. Places like Sarojini Nagar have a huge collection of thewestern outfit as well as Indo-western outfits. Considering ongoing fashion and trends,Sarojini Nagar and such places come up with many designer boutiques to non-designer boutiques.
Fashion Changes While Changing Place:
Traditional dresses in India differcommonly depending on the climate and fibers grown in a particular region. A cold region like Jammu Kashmir people works thick loose shirt called Phiran.
In south Indian region men used to wear a garment named Mundu and women used to wear sarees like Kanjivaram, Paithani, Mysore, Jamdani, Pochampalli,Benarasi, Balucheri,Bandhini,Sambalpuri, etc.
Indry regions, like Rajasthan and Gujarat, men used to wear dhoti with a long shirt like kurta. Women used to wear ghagra choli and saree respectively.
Salwar kameez, churidar kameez, Saree is a very common outfit for women, and these are also considered as formal dresses. Men usually wear kurta pajamas, sherwani, shirt,trousers,etc. which are also considered as formal outfits.