Christmas. From the brilliant decorations displayed throughout town to the warm gathering of friends and family who have been apart, it really is a special time of year and also a busy one! There are cookies to be made, presents to be purchased, parties to attend, and, of course, your own home to decorate and get ready for the holiday season.
Whether it's from the lights sparkling on the Christmas tree or the smell of warm cookies in the air, there is just something about decorating your own home that seems to harness the peace of Christmas right into your very heart.
No matter if you've been decorating for years and years, or this is your first Christmas in your new home, it is helpful to prepare yourself beforehand with a list of "must-dos" and maybe even a few new ideas.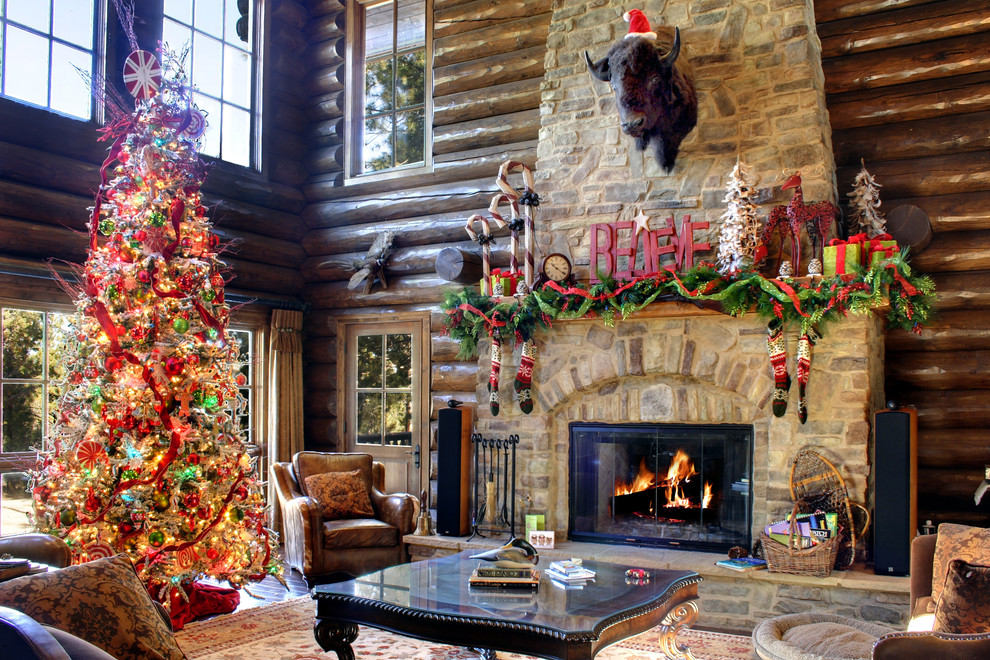 Before you dare to open that first box of Christmas decorations, take a look at these five tips below.
Decorate the Christmas Tree
Christmas trees are wonderful because each one is so unique. The traditional Christmas tree, with its lights, ornaments, and tinsel, is always a beautiful choice, but why not take a break from the norm this year, and come up with your own theme?
Filling the tree with mementos and pictures from favorite places traveled and important life moments is a wonderful tradition to begin. With a tree filled with memories, the act of decorating the tree year after year would become one filled with ever-deepening sentiment for you and yours.
What about a Disney tree filled with all things Disney? Do you love sports? Go ahead and personalize your tree with your favorite team's memorabilia!
Display the Cards
For most people, a part of the Christmas season entails a mailbox full of Christmas cards from seemingly everyone that they know. Instead of just letting these cards pile up in a corner of your kitchen, try putting them on display. Hang them on the wall in the shape of a Christmas tree, tie a red ribbon around them, and drape them from your banister – or come up with an idea that is completely your own!
Wrap the Walls
Yes, instead of "deck the halls", why not try to wrap the walls! See those picture frames that you have hanging? Get them into the Christmas spirit this season by wrapping them with fancy paper and bows. If the idea of wrapping each individual frame has got you feeling overwhelmed, don't worry. All you really need are a few strategically placed "presents", and that will do the trick.
If you like the idea of the "presents", but wrapping frames really isn't your thing, make a giant present, and wrap a door instead! A helpful hint when it comes to the doors: look to wrap doors that do not see too high of a traffic volume. If you choose to wrap the outside of the bathroom door, for example, you might find yourself wrapping and rewrapping more times than you care for!
Take it Outdoors
Certainly, the inside of your home will be the focus of much attention and detail, but don't forget to make the outside festive. Hang those Christmas wreaths, decorate the mailbox, bring out the lights, or, better yet, go with something entirely different and create a beautiful Star Shower. There are so many unique and creative ways to decorate the outside of your home, so make sure to have fun with it!
Add the Christmas Ambience
For some, it's the smell of a freshly cut pine tree. For others, it's the crackle of the fireplace or the sound of Christmas music playing in the background. There's always something that will remind you and yours the most of the Christmas season, so whatever this may be, don't forget to add it to your to-do list! If you are still looking for a little something extra to add to the mix this year, try warming vanilla in the oven. You'll have the entire house smelling wonderful in less than an hour.
There really are innumerable ways to decorate and prepare for the holiday season each year, but the beauty of it all is how uniquely special you can make it. Whatever your way may be, whether it be a home filled with Santas or one that is simply merry and bright, be sure to take the time to embrace the season and maybe snap a few more photos for your memory tree next year.