No matter, its cold, its raining or it is extremely hot outside, being a football player or coach, all you need is – specialized training. Are you looking for helpful ways to help your football team train properly and successfully reach their specific goals? It's important for a coach to get the team game ready with right football training aids. These days, there is a huge range of helpful training aids or equipment available out there to help you improve your game. The specialized training equipment helps players to improve the development of the game and focus on the specific area of performance.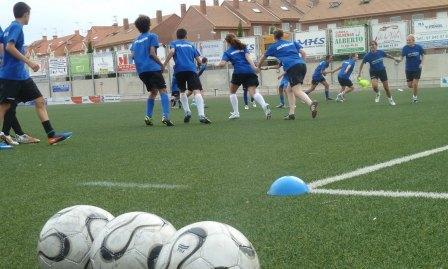 A good football coach is always prepared with all the basic essentials. Whether you wish to keep the training simple with football cones or want to invest in modern training aids, below listed are few essential pieces of football training equipment that can help coaches prepare to take their team to the next level.
FOOTBALL CONES: The football cones are one of the most important pieces of football field training equipment that a football team coach should not be without. The football cones are used to mark out the playing area in the field, in order to set up football routines and pitches for the game especially useful in coaches kids.  
They are so common and if your goal is to increase the speed of your players on the field, using football cones is the best way to do it. Don't forget to collect them up after the training session and they will be your friends for many more seasons to come. Shop online for a fantastic range of football cones for your next training session.
TRAINING FOOTBALLS: A good quality football should last at least one entire seasons. It's important to make sure that you have the right size of footballs for your training session. Also, its good to carry few spares footballs too as chances are they inevitably get lost in the near field or area.
REACTION BELTS: These are really fun. The reaction belts are simple training equipment that can give results when having a one-on-one training session or with other teammates.
The reaction belts are used in a variety of sports – football, tennis, ice hockey, especially where an instant turn of direction is important. The players put their belts on and partner up with the teammate, it's a real test of agility, reaction, and speed.
COOLING TOWELS: The cooling towels are commonly known to help the footballers stay comfortable and cool in extremely hot weather conditions. When the cooling towers are not being used for the cooling purpose, they can be used as sweat towels in order to keep the players dry during the training session. Make sure that you carry plenty of water bottles with you during the training and final match day.
No matter what training aids you are using during the practice sessions or the game day, try to keep it fresh, well-maintained and have fun!  
Shop online for football training aids and grab a sweet deal- Spend over £50 and get free shipping on all equipment.