Brushing and flossing at home and seeing your dentist regularly are staples of good oral care. When they aren't enough to keep your mouth health, your general dentist is there to provide you with the treatments needed to make your mouth healthy again. They can also check the condition of your mouth and take preventive measures to keep problems from occurring down the road.
People who are worried about the appearance of their teeth go to a cosmetic dentist in FT Lauderdale who will address the condition of the entire mouth. Instead of focusing only on issues like tooth decay and gum disease, the cosmetic dentist looks at the gaps between teeth including those from missing teeth, teeth that are chipped or broken, and those that are stained. Dr. Michael Blum explains that as a cosmetic dentist in FT Lauderdale, he and his team offers the services expected from the aesthetic and beauty driven culture of the area.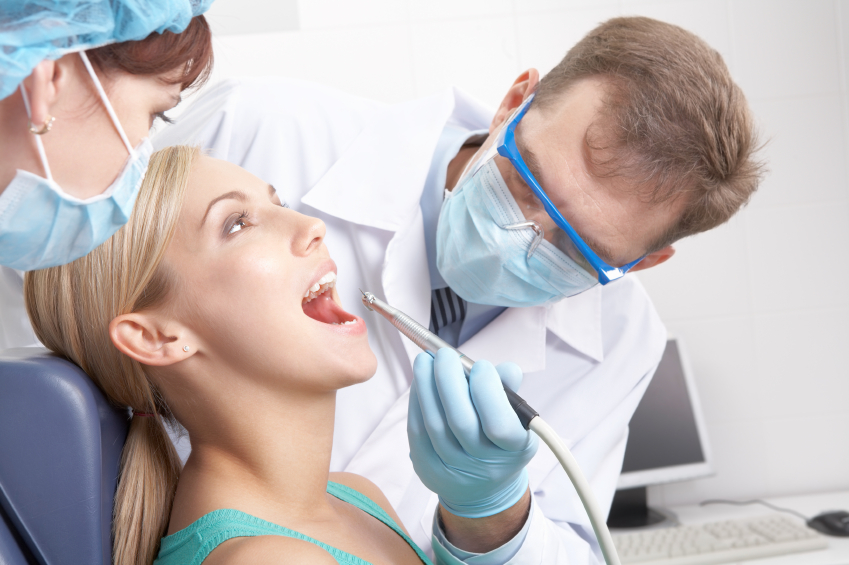 Want VS Need
Many people feel that general dentistry is for the services that you need while cosmetic dentistry is for the services that you want. In reality, many of the accomplishments of cosmetic dentistry also benefit the person's oral health and their overall well-being. For example, getting dental implants to replace missing teeth can prevent teeth from shifting and creating a misaligned bite. It can also make it easier and more effective to chew your food so that digestion problems are eliminated.
There are a number of techniques that the cosmetic dentist can use to change the appearance of teeth. Invisalign braces are being used by many cosmetic dentists to straighten teeth in adults as well as children. For those who have old, discolored fillings, gaps between their teeth, or permanent stains, porcelain veneers offer a long-lasting solution that adds to the strength of weakened teeth. Lumineers are a similar solution that is pain-free and effective at correcting many problems without the need to grind down the teeth.
Paying for Cosmetic Dentistry
Dental insurance is more common these days but most policies don't cover the entire cost of most procedures. Treatments received from the general dentist may be covered if they are considered preventive, such as annual x-rays and cleanings. Fillings, root canals, and caps may only be partially covered or not at all.
Most dental insurance does not cover any procedure or treatment that is considered cosmetic. This includes veneers, crowns, and tooth whitening. While dental technology has come a long way over the last few decades, insurance has not caught up with the procedures that are available or with the importance to getting all types of dental treatment needed to have a healthy mouth and strong self-esteem.
When choosing a cosmetic dentist in FT Lauderdale, look at their credentials and the methods of payment that they accept. A good cosmetic dentist who offers financing can help you achieve the most beautiful smile of your life without placing a financial demand on you that you can't meet.