In this age of technology and, most importantly, the internet, you've got to stay ahead of the pack in everything you do, be it schooling, socializing, or business. Given that most businesses today own a website, the question of why this is a necessity shouldn't be taken lightly. Most importantly, how to make sure your blog or website gets great exposure to the outside world is something you should take into consideration. And here is the catch. How are you going to do it? In fact, most people add content on their websites just for the sake of it. But there is always more to publishing content on a website than simply putting ideas or thoughts together. Over the years, bloggers have exploited different strategies regarding this, and usually, search engine optimization (SEO) has yielded some desirable outcomes.
SEO is basically keyword placements within the text block with the aim of ensuring that your blog or website is ranked high among others on the World Wide Web. There are different ways to approach this. You can find this information from all over the web.
Further, SEO is not just about inserting specific keywords within the text block. Over the years, SEO strategies have changed, and with new of them replacing old ones in a desirable way, every online business owner out there should be able to understand some of the newest ways of working in the area. This post takes you through some of the hot tips for writing search engine friendly articles that will change the way you go about publishing on your website; hence, it's time to take a look below for insights.
Think about the topics you want to include in your discussion
Well, you are not going to write just about anything and get it out there for people to read. It is important to consider what your post should be about. Most of the times, this has everything to do with the niche on which you blog delves into. While a blogger elsewhere would want to try other methods of stealing traffic from a competitor's blog, it all starts here. Spending time at this stage is, therefore, very critical so that once you get started, you don't have to stop and wonder if you are on the right track.
Work on your structure
Specificity is a critical aspect of writing. This is where structure comes in so that at the end of the day, you focus more on developing quality paragraphs that will hook your readers.  A paragraph of about 200 words will be focused and SEO friendly as opposed to large blocks of texts that lack in quality.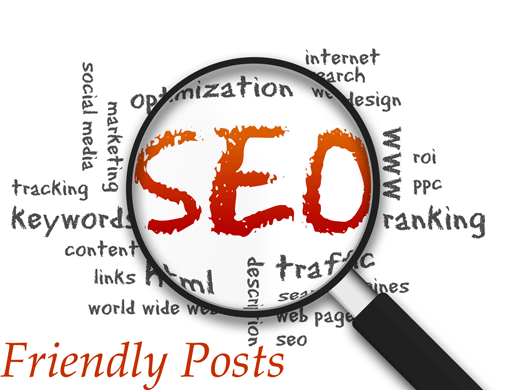 What are your URL and Title?
Well-crafted titles of a blog post always make it easier to promote clicks and drive traffic. A title that contains some words in the URL of your website is more likely to be found by search engines when compared to generic ones. This calls for a lot of creativity before you can finally publish your content out there. Something to note about good titles is that they should have words of between 50-60 characters without spaces, target keywords, and should also be descriptive and interesting.
Proper use of header tags
For every post, there is always one h1, a header tag. It should have some keywords. Further, subheadings are usually labeled as h-2, h-3, and h-6. H-1 tags, which have been proven to assist search engine spiders in scanning your post easily for readers during crawling.
Make use of links
Links have always proved their worth when it comes to blogging. In this regard, anytime you carry out a new post, it is important to link it to the already existing posts. This is called internal linking and has helped with SEO strategies; for instance, such as in the way of helping search engines locate other pages of your website.
Use keywords, but avoid stuffing
Many bloggers have a tendency to use niche-based keywords, and overstuffing them will never work out. In this regard, think about keyword variations. Use them in the title, headings, within the text, and in a concluding paragraph.
Work on the length of your Post
This is a battle between quality and quantity. While studies have shown that longer posts work well with SEO, quality should always prevail over quantity. Besides, longer posts tend to attract natural links from readers who are running their own blogs.
Meta description optimization
Well, the meta description is a summary of your post, and usually, it contains characters without spaces of less than 156 words and not less than 135. You should try and include some strategic keywords in here.
Mind the importance of regular updates
Your post may appear in searches when it is freshly published, but it doesn't mean it would keep its position if you leave it as it is. That is why checking the piece every once in a while to add some details or correct anything you notice is a good thing.
There is a too much of everything
As it has been mentioned about the keywords, you need to understand that there is a limit to the use of all good things. It concerns images, keywords, links, and many other vital points of a blog post. So just try not overstuff your content articles with all these things just to make sure it works with SEO. Be patient and focus on quality and balance.
Overall, these 10 tips are the basic, but extremely important, features of a successful SEO friendly blog post. For other issues, use your imagination and stick to balance! Good luck!
Joseph Sartori is a blogger and freelance writer for https://samedaypapers.com/