If you're planning a long vacation outside for few days or weeks then renting an apartment is a great option. Most of the frequent travellers prefer apartment over hotel as they get a chance to feel local atmosphere rather than getting vibes of a tourist.
Apartment has its own advantages as you get a opportunity to be little more comfortable over there. You can even cook your own meal and save some bucks that generally get spend on hotel food.
Renting an apartment is great as you will live with locals of the city. This will help you to utilize your vacation to its most, the locals will be the perfect one to guide you about their place.
You should be very much careful when you are renting an apartment, there should be some things you need to kept in mind while looking for one.
Here are some useful tips which  will help you to enjoy your next vacation in apartment happily :-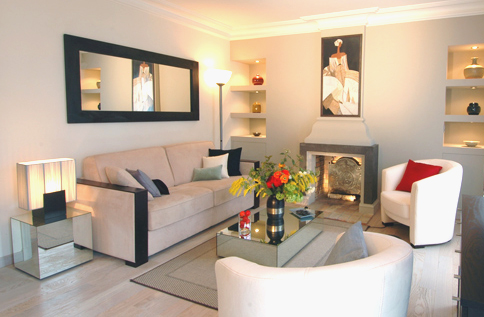 Location :Location should be your most crucial concern whenever you are thinking to rent an apartment in some different city or country. There are various of factors that needs to be crosscheck by you while searching one on various sites online. Here are some questions that you should be asking your dealer or yourself.
Is it nearer to public transportation?

Is parking facility available, if you rent a car?

Neighbourhood is safe or not?

View from the apartment? (if you are looking for pretty location)

Is Market is close to apartment?
Renting an apartment is a great idea but if it is far away from the places you want to visit then it is quite of a loss. You need to spend money on transportation as well as you will waste time on travelling.
Requirements :Create a list of things which is on top priority of your requirement bucket, if wifi connectivity is essential for you then search for an apartment that provides wifi availability. If you only rely on your own cooked meal then search for a real kitchen inside the apartment not just a hot plate. Some requirements are very common such as washer, AC/heater, microwave etc. make a complete list of things you will be requiring and then start searching for the apartment.
Apartment rental :What is your budget for lodging? If apartment is costing you slightly more than the hotel stay or same as hotel price then go for the apartment. It will save your spendings on food, travel, services etc. apartment can be cheaper if you are booking for a week or month but hotel will charge you as per the fixed prices for each night. so , prepare your budget then start looking for an apartment. In some cases, negotiation is also possible.
I think choosing an apartment for a stay is quite a decent option. It will cost you less money, offer you great space and comfort as well as provide opportunity to explore localites and local city. Look for an local apartment rental as you will get the better idea of the whole scenario from them.