After a storm, a lot of you out there might have needed to get your roof repaired. Get that damaged roof fixed as soon as possible. It can cause damages that you might not wanna face in life. Such as children can get hurt, internal wall damages,etc. But wait, you can't just pick anyone from the market. There are a certain factors that can influence who you should choose. Roofing contractors should be chosen on the basis of trust, honesty and professionalism. There are a few tips and tricks that would benefit you while looking out for the right roofing contractor. Since I understand how challenging and confusing it can get, I have noted a list of some easy tips that can come handy for you.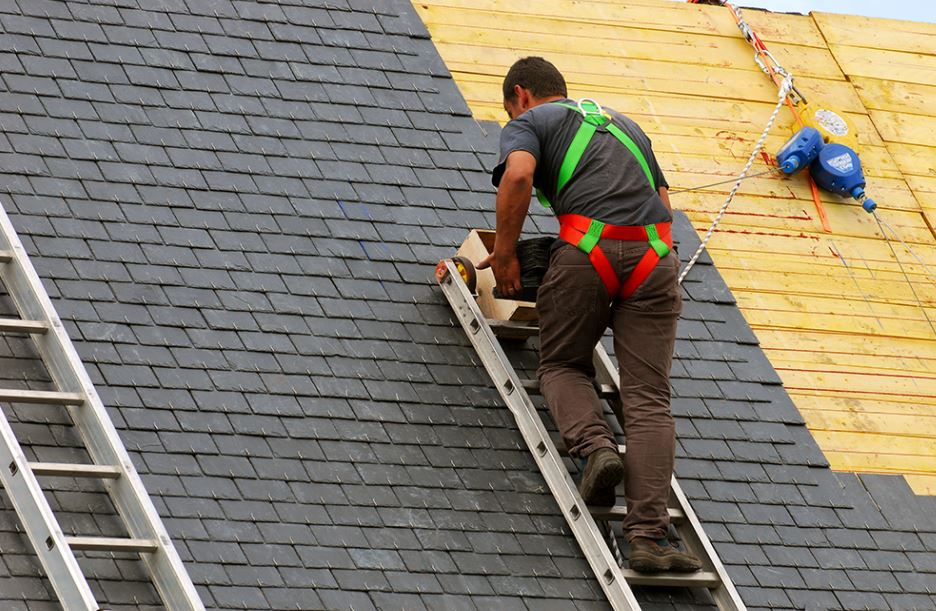 Here are some tips you can follow, while hiring for he right roofing contractor:
Experience
Experience is one of the most important things while hiring a roofing contractor. The more experience a person has, the more benefits can be acquired by the clients. An experienced contractor would be able to resolve your issues in no time whereas, a new one might need to do some research before he comes to an outcome.
Warranty
Get an extensive warranty that incorporates the coverage of workmanship of the roofing contractors. If the repair wasn't done perfectly, the possibility of damages increase with time. The right contractor would provide you with a warranty or insurance that will help you in saving some money over the repairs.
Certification
To gain trust and confidence in the right roofing contractor requires some amount of research. Well, certification is a part of the research that will tell you a lot about their work. If a body is willing to offer a certificate to a contractor, that means that the roofing contractor has met that standards that were set. Refer to BBB, RSCA Inc., Angie's list, etc. for such certifications.
Testimonials
Go through a lot of testimonial, emphasis on a lot. Testimonials from previous clients can help you in getting an overview of how the roofing contractors work and the response of the clients. This will be most beneficial for gaining trust and even knowing the work process.
Free Estimates
Opt for those roofing contractors that offer a free estimate of the whole procedure. This will guide you while comparing them to each other and also while setting up your budget.
All prepared to get your damaged roof fixed? Let's start as soon as possible. A damage roof can put an impact on your entire family, cause accident or just simply harm your house. Make sure to keep these points in mind while going through such roofing contractors.