There is a wide variety of shoe stores which provide different types of shoes to consumers all over the world. From shoes made just for babies to shoes made for brides and grooms, a shoe store can define itself in many ways. Opening a shoe store online is versatile because you can choose to operate physically within your local community or online where you can serve an international base of customers. However, with a larger customer base comes more unique challenges that shoe store owners need to address.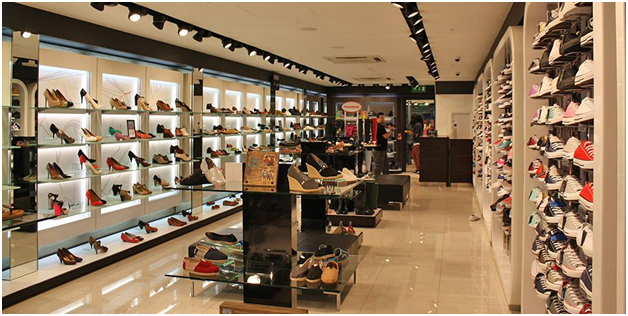 Opening a shoe store will require planning and a good deal of preparation but it is a lucrative way for anyone to make money. Besides, if you are interested in fashion and would like to start a retail operation, opening a shoe store may just be the right business for you. If you are looking for backgrounds on how you can start your very own online store rather than selling it ebay or Amazon, check out a few pointers that we have put together which will provide you some guidelines on how to open a shoe store step by step.
Target a shoe niche
When you are opening a shoe store, you can sell different type of shoes such as orthopedic shoes, designer women's shoes, toddler or children's shoes. Whichever shoe that you will select, make sure that you are confident you can clear out the inventory and have a distinct sales strategy to ensure that the products will sell out well.
Write a business plan
This is probably one of the most underrated part on how to open a shoe store and is often overlooked by many shoe store owners. Knowing what you are getting yourself into and doing a complete analysis on your competitors will allow you to open a shoe store in a more organized manner. In your business plan, you must include details of your target market, and niche, budget, expenses and profit projections for at least the next three years.
Obtain a business permit
This is a standard procedure when you want to open any business and it is no different when you want to open a shoe store. Depending on where you live, you may need a resale permit, state tax identification number and employer your identification number. This is an integral part of starting opening a shoe store because of the regulations that you are subjected to due to tax obligations.
Find a wholesale distributor
This is an important part of opening a shoe store as well because it will determine your profit margin based on the amount quoted by the wholesale distributor you select. You can find wholesale distributors for your shoe business online or if you live in metropolitan areas, there may be local vendors available. It is imperative that you purchase the inventory in wholesale because you can get the items for a large discount which will allow you to make a lot of profit when you open a shoe store.
Lease a storefront
This is a task that you cannot do on your own when you want to survey for places that is suitable for your shoe business. If you are looking for a physical brick and mortar location, ensure that you have someone who is experienced in searching for the right location for your shoe store. You can also take the approach of distributing with an established partner in their retail store. Other alternatives to opening a shoe store includes selling them on auction sites or opening an e-commerce store.
Promote your shoe business
Now that you have set up your shoe store, you need to actively promote it so that you can attract new customers. The approach that you take may be different based on whether you are a physical or an online business. For online shoe stores, you can launch a website and offer a newsletter with exclusive discounts for your subscribers. For physical businesses, you can place fliers for coupons in local businesses such as beauty salons, clothing stores and jewelry shops to attract potential customers to your shoe store business.
Conclusion
In short, based on the steps that we have listed in this article, we hope that you will be able to open your shoe store in a more organized manner. Remember to always innovate your strategies when you are opening a shoe store business because a business owner that is ready for change and can adapt to the social environment will last longer in the market.