If you want to make your gun better then Cerakote can be the best option to look into. Gun Cerakote Coating Process can help create a solid color for your gun that lasts a lifetime. You have to understand the entire process to know its importance. Cerakote is a ceramic based coating that can be applied to plastic, polymers, wood, metal and much more.
You can enhance the lifetime of your gun by choosing this option. This unique formulation enhances various physical properties such as hardness, abrasion resistance and much more.
Some Benefits of Cerakote Coating
It can improve the impact strength and hardness of your gun.
It improves the wear resistance and abrasion
Chemical and corrosion resistance
Cerakote in Houston has become so much popular, and you should understand the entire process to know how it can decorate your gun and enhance its lifetime.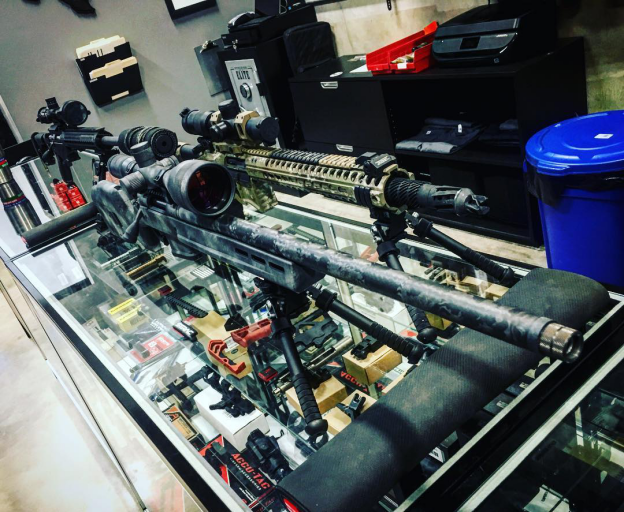 The companies, which are involve in such processes, they check the item and verify the functionality. After verifying the item, the process is carried out step by step that we have mentioned below:
Item is Disassembled
Each piece of the disassembled item is tagged with customer no. and some parts are stored in the bin if they are not used in the coating process.
Preparation
If any part of your gun is not taken through the coating process, it is plugged to or masked off from the next coating steps. Those parts which are taken through the coating process, they will be decorated after treating in acetone degreaser. Some item parts are given acetone bath to remove dirt, grease, oil and much more before being coated.
Once these acetone treated items get dried, they are sandblasted. This process is carried by using approved media that protects the item surface from any damage. The cleaning of these items is done by using compressed air. This cleaning process help remove all media. After cleaning process, these items are placed into the oven. They are jigged and heated. This process helps release contaminations that can affect the Cerakote application.
Cerakote Application
They create desired durability and finish of your item by using the Cerakote mixture in an appropriate ratio. It is sprayed to the item to a fixed thickness. Curing is the next process in which the item is cured in an oven. It is done at appropriate time and temperature. Once all parts of the item are baked, they are cooled.
Finalizing the Item
When these parts get cooled, they are inspected for thickness, feel and look of the coating. When an item gets labeled as good, they are reassembled. But if these parts don't pass the quality standards, they have to go through all the previous steps or processes again. The functionality of the item is tested again. This is how this is done in various steps.
Cerakote Coating Process can be very helpful to create a solid color for your gun. It can enhance the durability, look, and feel of any item.