While many writers would take technology as a means of creating a negative impact on the personal and professional lives, the uses of this advancement however cannot be ignored. As a matter of fact, the benefits certainly outgrow the disadvantages of incorporating technology in our lives.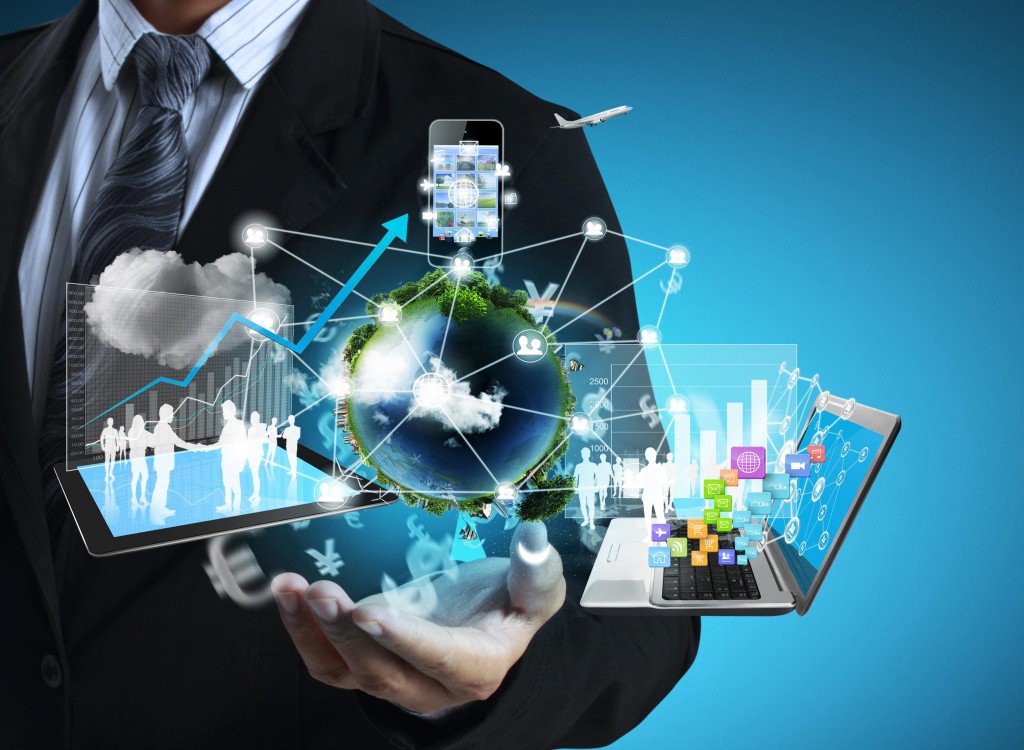 Technology For Social Life:
Human lives have made tremendous alterations since the inception of computers, the internet and smart phones, etc. Nothing in the world has made such drastic changes in human lives than these three things that have become basic necessities. The internet has given rise to connectivity at an entirely different level. For instance, social networking is all that matters nowadays. Social media websites such as Facebook, LinkedIn and Twitter, etc. connect people to their friends, family and almost anyone they want to stay connected with. It's like a whole cyber network of people interacting with each other. This makes people aware of other activities, which is amazing. Personal lives are closer than ever, all because of the internet connectivity.
Technology For Personal Life:
Similarly, some really cool Smartphone applications let you connect with your friends and family all the time. Applications such as Whatsapp and Viber allow you to call and text your contacts whenever you want without even spending money. Moreover, Snapchat is the new trend nowadays in which you create your everyday story and share it so your contacts can see what you're up to.
Technology For Professional And Academic Growth:
It is believed that a person who is adept in Microsoft Office can work effectively and efficiently than the one who does not have the skill. All students work on Word to provide them with correct essays through grammar and spell check. Other assignments are also made on Word and Excel. Similarly, presentations all over the world, either academic or professional are developed in Microsoft PowerPoint, which allows you to add text, images, videos, audio and whatnot. With the invention of smartphones, MS Office is also workable on smartphones as an application. Wherever you are, you can easily open, edit or create documents on phones. The same can also be done online through Google docs. Accessing data from anywhere has become possible and there is no need to rewrite or correct essays if your data is not saved offline.
Technology For Health:
Taking care of yourself has become easier than ever through the use of technology. Medical sciences have incorporated the use of technology to develop machinery for diagnoses and treatment of diseases. Innovation in medicinal sciences such as MRI scanning machines, surgical machines and other such devices have been made due to technological advancements. The pharmaceutical industry has made a tremendous growth by producing new medicines to treat diseases that had no cure before. Moreover, small devices are developed through which people can make small diagnoses themselves at home. For instance, blood pressure checking machine is readily available to keep track of your pulse rate and blood pressure. Numerous things such as these have made a difference in an individual's life. There is more to thank than to despise regarding the use of technology in the right manner.
Author Bio:
Jacqueline Smith is a wonderful writer who has completed her education in the field of Information Technology. She regularly contributes her articles and correct essays at CorrectEssays.com through which she aims to share her information about how technological advancements are for the better of mankind. In her spare time, she loves to draw and paint to ease her creative mind.