Out of numerous of professions in the nursing sector, there is one that stands out from the crowd and that is "woman nurse care manager". This profession requires a broad reach beyond just taking care of patients in the hospital. In several ways, the nurse case managers step into two worlds: the former one is the medical and the latter one is the legal world. In the former one, the nurse case managers function as healthcare experts concerned to provide the best possible care to the patients. In the legal world, they take care of the often complicated laws and statutes in order to establish the parameters of the rights and available services for the patients. The nurse case managers are well known to attend both of the worlds simultaneously.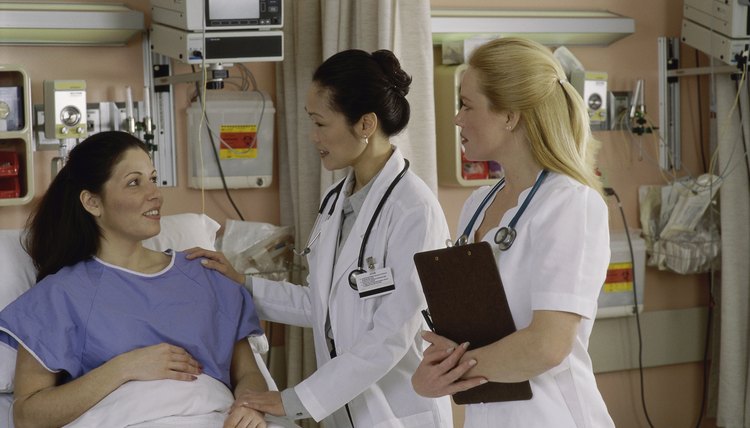 Although some of the complex challenges of this profession can be seen, the rewards can be profound. If you are looking forward to Case Manager Nursing Job, consider the occupational highs of nurse case management outlined below.
THE NURSE CASE MANAGERS ENHANCE DOCTOR APPOINTMENTS
The dedicated nurse care managers usually attend an applicant's doctor appointments and that is one of the wonderful things to do. These professionals know the healthcare world is much better than others, that is why it's important to keep an eye on each and every detail during the appointments to ensure that everything goes well.
THE NURSE CASE MANAGERS CONNECT WITH PATIENTS
The professionals certainly form a strong relationship with patients because of the experiences and circumstances they share together over a long period of time. The great impact and differences these nurse case managers make in their patients' lives is pretty evident and, the appreciation expressed by the patients is one of the best rewards these professionals enjoy.
THE NURSE CASE MANAGERS IMPROVE PATIENTS' OUTCOMES
Another important aspect of a nurse case manager job is to take proper care of the patients and do the possible in order to improve their current condition. These professionals decide which trainer can help the patient to improve their current state and deal with their new stage of life. They handle the financial aspect thereby making sure that the patients are equipped with what they actually need. This is why the nurse care managers are known as an important asset to have around.
AND FINALLY…
These are just a few highs that make up the nurse case management career.  Just like another profession, there will be always some good, the bad and sometimes even the ugly points, but the final move to take o  the career path depends on one's willingness to accept it.