There are a few things that we all need to be aware of when travelling. There are a lot of things, in fact, that we are not aware of but will help us a lot if we did. For example, did you know that once you pull the emergency chain of a train, it will come to a halt, since it is an emergency brake, for only 20 seconds, and if you pull it without proper cause, you are liable to be fined! Well, while these are some finer details, a very important detail about your travel that you cannot miss out on is the PNR number.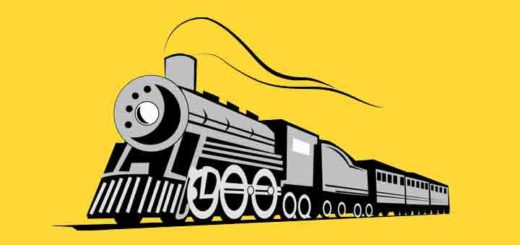 What is the PNR number?
PNR is the short form of Passenger Name Record. This is a ten digit number that carries all the travelling information provided by the passenger when booking the ticket. This number is generally found in the topmost part of the printed ticket and can be used both by the Railway authorities as well as the passengers themselves. Previously, this number was divided into two parts, the first part consisting of three digits and the other part, the remaining seven, but now it has been clubbed together to form a composite 10 digit number.
The uses of PNR that one should be aware of
There are plenty of uses of a PNR number. Let us take a look at them so that passengers can effectively use this number when needed:
First and foremost this number is basically used to store the passenger details in the train's log so that if need be one can access this number and find out about the status of the train as well as the details of the passenger along with who he or she was travelling with, their seat number, reservation status etc.

PNR numbers are generally used by passengers for a

pnr status check

. This is a process through which you can track your seat reservation status. For example, suppose when you booked the ticket, you were on the waiting list. Now there is a stipulated number to which you can text your PNR number or call with your PNR number or even log into the IRCTC site, provide the PNR number and check your reservation status. You can keep on checking the PNR status till you board the train to check your reservation status. If your seats get confirmed at the last minute, a PNR status check will even inform you your seat and coach numbers.

PNR numbers are also used to keep a track on the train. You can track the train through the PNR number and find out whether it is on time or not, whether there has been any delay or not, etc. Carry the PNR number on your mobile so that you can check the status even when on the go.
Thanks to the PNR number, passenger and travel databases have become more organised and effective. This is a very important number, which will change every time you travel but will remain the most important nonetheless.