A women body undergoes changes throughout the menstrual cycle i.e. 28 days wherein the body prepares for ovulation, ovulates, and then rids itself of the lining of the uterus – your period. Symptoms such as bloating, irritability, headaches, mood swings before the start of periods is termed as premenstrual syndrome. Medical experts have linked PMS to drop in the level of progesterone and estrogen hormones.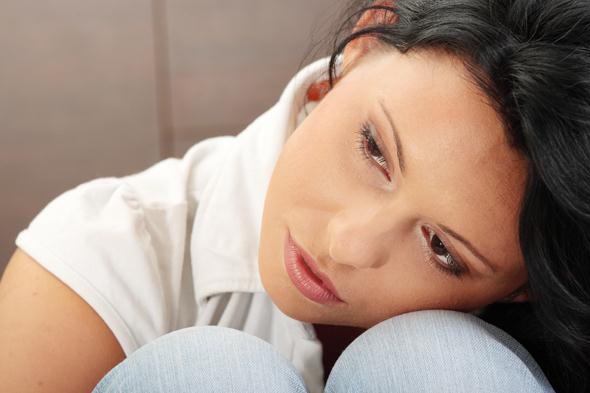 Some of the common symptoms of PMS:
Bloating

Breast Tenderness

Mood swings

Heightened sensitivity to pain

Escalated emotional sensitivity

Weight gain

Constipation

Nausea

Exaggerated Mood swings

Fatigue

Sleep disturbances

Appetite change
Considering the medical condition, which is still a topic of discussion, there have been several misconceptions about Premenstrual Syndrome. We are going to help debunk some of them:
EVEN WOMEN HAS PMS:
Per Journal of Women Health 2011 reports, 20 % of women population suffers from PMS. It doesn't affect every woman, every month.
PMS HAS A SET OF SYMPTOMS:
This statement has no truth in it;  it stems from what common symptoms women before their periods, display. PMS has more than 150 symptoms. Considering that instead of being cultivated psychologically, PMS is culturally dependant ad women from different culture experience a different set of symptoms.
EVER DISCOMFORT BEFORE PERIOD IS PMS:
Not every physical, emotional change in your body right before your period can be assumed to have stemmed from PMS.
EXERCISE WORSENS PMS
Yes, it is necessary that you are as relaxed and well-rested as you can be, but the mild exercise of about 30 minutes can help ease the symptoms of PMS.
HORMONES ARE THE MAIN CULPRIT:
We all have heard it, Periods! Hormones! But hormones is just one of the several symptoms that make PMS, but only hormonal fluctuations can be termed as the key source of Premenstrual Syndrome. While we are at it, let us also debunk the common misconception about women being angry monsters while PMSing. It natural to get cranky on your periods but there is n evidence that links it automatically with a psychological disorder.
IT IS SAME AS PERIODS:
The word says "Premenstrual Syndrome," how does this misconception even come into existence is baffling. Being cranky during the period is not the same what women go through physically and emotionally before their periods start.
NO TREATMENT FOR IT:
A woman suffering from PMS undergoes severe physical and mental turmoil. Some women experience such excruciating symptoms that they have to seek immediate medical attention. A significant amount of pain that the women go through is attributed to the change in hormones level. Seeking a female hormone treatment such as a hormone therapy can help reduce the symptoms of PMS.
Among various relief techniques that have proven effective in mitigating the symptoms and pain of premenstrual syndrome, female hormone treatment like hormone therapy for PMS has been the most potent in balancing the hormone level of progesterone and estrogen. Enrich the quality of your life medically. Get a limited period offer of free preliminary screening today.