It's impossible to say that any ten TV shows are the best TV shows ever for writers, since any show has its own writing lessons to teach us, either in how well it works or how badly it bombs. The following ten TV shows I have listed here are listed for their particularly good examples of writing that other writers can learn (and hopefully not despair) from. Reach for the stars, and follow the examples of some of the greats listed here when you're searching for more of your own writing ideas and execution techniques.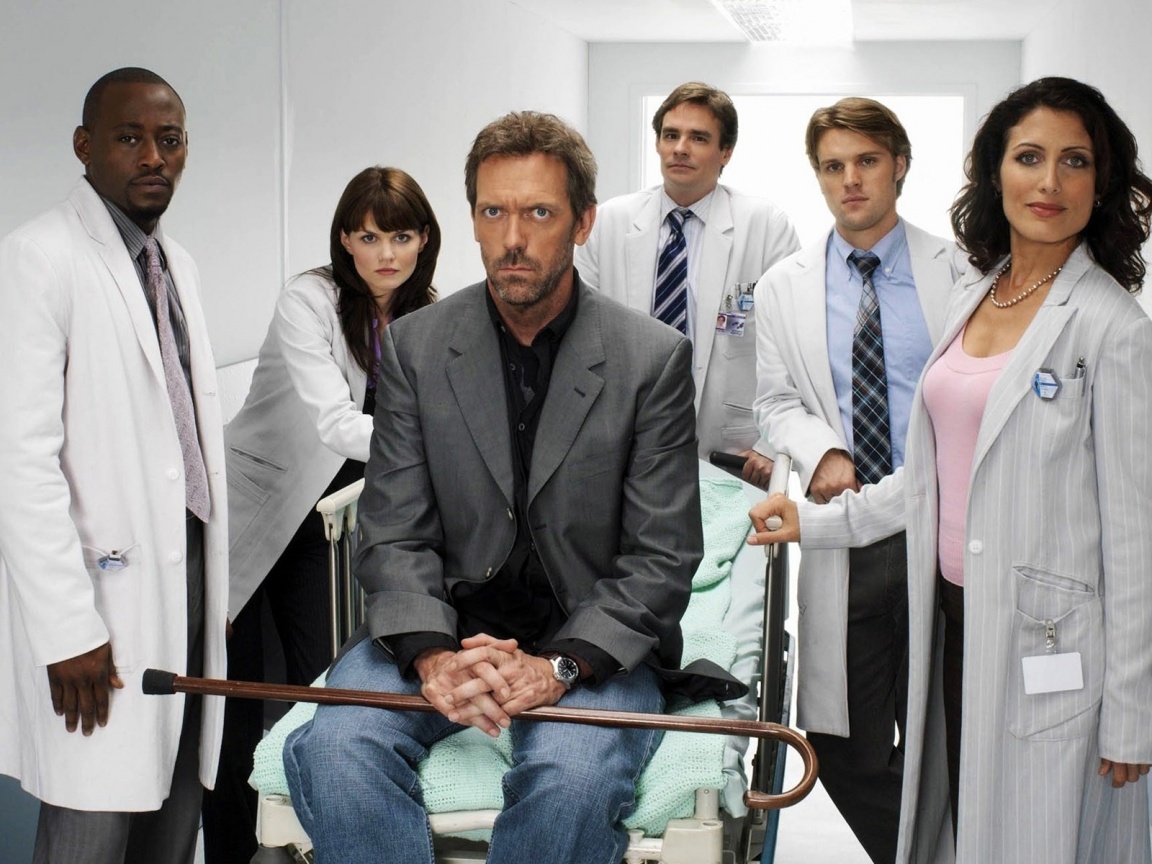 House
Hands down, some of the best writing on TV today. The writers here make the characters complex, don't allow issues tied neatly in a bow at the end of each episode, and the dialogue is smart enough to make you feel stupid just trying to keep up. Even walk-on characters are developed and House and Cutty's relationship is unresolved sexual tension carried to tremendous lengths.
Pushing Daisies
Not many of these were made; only 22 episodes, but there are writing lessons to be learned here about plots, especially in keeping a TV show this complex together. A real-life cartoony fantasy for grownups, fast and sparkly sharp.
The Daily Show/The Colbert Report
The two shows tied on my top 10 list because they're almost tied at the hip. With deadly commentary on the foibles of the culture and politics, they almost single-handedly swung the vote in Obama's direction for younger voters this last election year. They interview presidents. They literally almost got one pundit killed for a fake interview in Iran. For a show that shouldn't be taken seriously, you almost can't help it. Nowhere is the real world power of good writing and brilliant satire more visible than here.
30 Rock
Consistent and funny. The ensemble of this show are all distinctly different from each other, and the stories wind these different characters around each other in webs so thick, no real person would ever get out of them, and no character would ever be mistaken for another. Liz and Jack's relationship is unique in its platonic nature, yet so deep and satisfying for all the other levels of relationship that it gives the viewers. Certainly a rarity on any TV show.
Jeeves and Wooster/Black Adder
The Brits offer many great TV shows to choose from, but these two series were consistently good. Black Adder's comic dialogue came fast, staying firmly rooted in well-developed characters. Jeeves and Wooster took a great formulaic bromance and milked it over four seasons until it quite literally implodes in the best way possible. Complex situations and dialogue that managed to also be hilariously funny.
Monty Python's Flying Circus
The best and most eternal classic of comedy writing. Completely unpredictable screwball comedy. The perfect blend of the physical, visual and sharply intellectual humor that challenged you on every front and always left you dazed and wanting more at the end. So good I can't even write full sentences to describe the Python's TV brilliance. A must-see.
Everwood
This show was cancelled after four seasons, but not because anything lacked in the quality of it. If anything, this show may have been TOO good to live. Well-written with believable dialogue, without the sentimental edge of sappy soap opera that gets into too many shows about families.
Cheers
Another sterling and classic example of unresolved sexual tension and dysfunction, that lasted through many different actors, so we can credit the writing here. There was comfort in knowing where everyone was sitting, what to expect…but enough surprise to keep you guessing over several TV seasons. The characters are positively iconic in our culture today, and isn't that what every writer strives for?
SpongeBob SquarePants
Don't call it just a kids' TV show. It takes real writing talent to make a show for children that adults can stand, much less enjoy, and this one offers a lot of enjoyment for both. The characterizations are varied and solid, yet the stories often shoot off in every imaginable direction with enough energy to power a large city for several weeks. Even the occasional guest stars such as Johnny Depp, Ernest Borgnine and David Bowie attest to the level of writing that must be had to attract such talent.
Your Show of Shows
They don't do writing like this anymore…literally as well as figuratively. Skit-style vaudevillian shows went out of TV around the 70s, but this one was the granddaddy of them all, and the writing was so good that the humor's still funny today. Writers such as Woody Allen and Mel Brooks cut their writing teeth on this show, and it shows. The talent of the performers was fully utilized. The humor is timeless, which is difficult for humor to do.